Your Guide to Saving Money at Lunchtime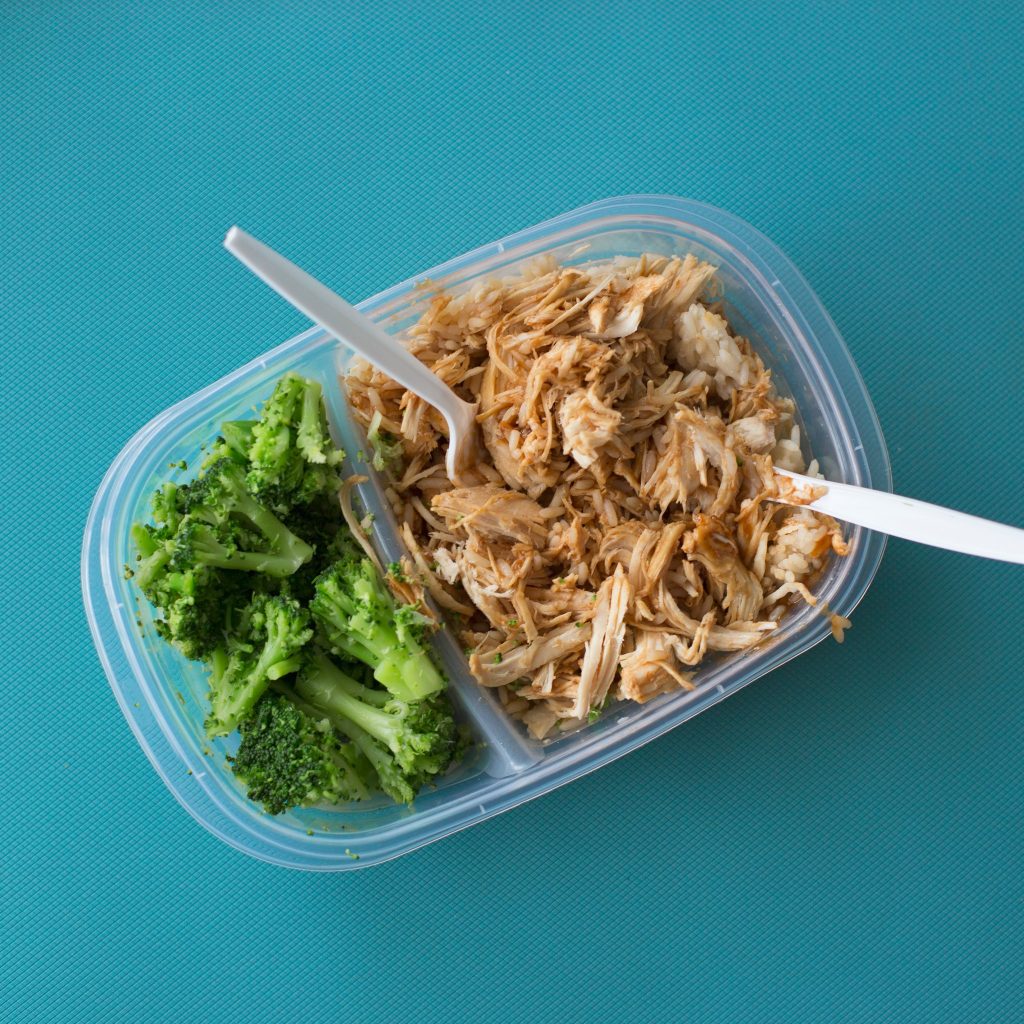 One of the UK's top money saving brands, vouchercloud, discovered that making lunch at home could save you around £1,300 a year.
Their survey revealed that 62% of British workers chose to purchase their lunch during the week, costing over £1,800 annually. Those who made packed lunches in the same period spent just over £500, which is a massive saving of £1,300.
It's quite easy to budget your lunchtime meals, and just changing a few things in your planning can save you a lot of money in the space of a year. Here are a few things to consider when it comes to sorting out your own lunch:
Meal prep
You may have heard the 'gym bunnies' of this world talk about meal prepping, and they do this to save time so they can keep busy. The same principle applies to work, and you could save a heap of time and money across a working week.
To meal prep, cook larger quantities of food at once, turn them into meals and seal them in containers in your (or your work's) fridge. If you cook up a load of chicken, broccoli and potatoes, you can spread these out over 2 or 3 meals.
If you really want to go all-out, you could cook meals for weeks in advance and freeze them, so all you have to do is defrost your meals the night before your next working day. This could work for lunch and dinner, which will save you time in the evenings too.
Share the workload
If you live with someone or have a friend at work (who also doesn't bring their own lunch in), why not take it in turns to prepare your lunches so you can both benefit?
You can make the same meals to save time, and when it comes to the other person's turn to prepare your lunch, you can relax! By doing this, you may find you're trying new things and learning new cooking tips from your co-cooker.
Use up your leftovers
If you're stuck for ideas and have leftover food from an evening meal, put it in a sealed tub and take it to work the next day. It's simple but effective, and may save you a couple of quid the following day.
Keep the basics at work
Every now and then, you'll be stuck for ideas or will have forgotten your food. It happens. However, if you keep supplies at work, you could have a ready-made meal in emergencies.
Stock up on microwavable rice pouches, couscous, dried fruit and nuts, for healthy light meals and snacks. It may not be the most exciting option, but you'll notice the savings if you keep this up.
Make use of your alarm clock
All modern phones come with an alarm clock, and setting it to wake you up just 5 minutes earlier than usual can give you the time to make a quick lunch in the morning.
You can also use your alarm to remind you to make lunch in the evenings, or to take it to work before you leave – it can be easy to forget if you're in a rush!
Get cooking!
So, the next time you're at work and think about hitting the canteen, the supermarket or the local fast food outlet, think about arranging your own lunch and saving some money.
It's easy to opt for convenience, but the amount you could save is surely worth the extra effort. Think about what you could do with an extra £1,000+ a year!
If you're struggling to budget and need a chat, give one of our advisers a call today on 0800 316 1833
This article was checked and deemed to be correct as at the above publication date, but please be aware that some things may have changed between then and now. So please don't rely on any of this information as a statement of fact, especially if the article was published some time ago.