Who are PayPlan?
PayPlan offers a fresh approach to dealing with financial difficulties. We are proud to be one of the UK's largest providers of free debt advice and free debt management plans.
---
Tried and tested debt solutions
With over 20 years' experience, PayPlan has successfully helped more than a million people deal with their debt problems.
Every year, we help, advise, support and provide solutions to more than 100,000 people for free.
GET FREE DEBT HELP
Fill in our simple, 3-step form to get immediate debt help and advice.
PayPlan offers comprehensive advice, guidance and support for anyone struggling with debt. Our purpose is to help people find a way out of debt and enable them to take back control of their money.
Since 1992 PayPlan have helped over one million people in the UK. In fact many organisations including the Citizens' Advice Bureau, the Police Federation and unions such as Unison refer their clients to us because they know we can be trusted to give the best money advice possible.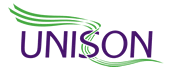 This is why every PayPlan client can be confident about the support they will receive, knowing that we will do everything we can to help them maximise their income, reduce their expenditure and manage their money effectively.
A helping hand…
We have expertise in advising on a full range of debt solutions including free Debt Management Plans (DMPs) and Individual Voluntary Arrangements (IVAs) which can be tailored to suit your personal circumstances. We listen and advise. We inform and guide. Our broad experience enables us to provide free debt advice to anyone facing money problems and to support you towards taking control of your situation.
…and a listening ear
Our promise is straightforward – we provide free debt advice for anyone experiencing financial difficulties, whatever the circumstance or situation. Being in debt and experiencing financial problems can be stressful. Talking it through with friends, family or colleagues may not be easy. We're impartial and non-judgemental: most of all, we are committed to finding a realistic solution that is right for you, your family and your home. Our advice is free, confidential and available right now.
The advantages and benefits of using PayPlan
We don't believe you should pay for debt advice so we offer free, no obligation help and support.
We start by listening to you. Nobody's situation is exactly the same so it's important for us to understand individual concerns and priorities. Our advice is confidential, non-judgmental and free of charge.
We understand that when money worries are constantly on your mind the effect it can have on your work, your family life, your health and your relationships can cause a huge amount of stress. Sharing your concerns with those closest to you isn't always an option but ignoring these worries can make things worse.
This is why every PayPlan client has personal attention from fully trained professional staff offering a variety of solutions to help you get out of debt.
Another part of PayPlan's debt help services is to help you to budget more effectively.

These complementary debt help services are all designed to help you minimise what you spend on everyday essential living costs, as this can boost your surplus income and your chances of clearing your debts.
PayPlan Plus – Your Free Personal Online Account Manager


PayPlan clients can benefit from free access to our secure and private online account management system; PayPlan Plus. This is a unique web-based community that is available specifically for our clients, and is a major part of PayPlan's service to help you achieve your goal of becoming debt-free.
Using PayPlan Plus it's easy to track all the payments you make and see at a glance what you've paid into your plan, and to whom.
You can directly contact a debt adviser at any time through PayPlan Plus, and our comprehensive glossary will explain all kinds of terms that you might find on creditors' letters.
PayPlan Plus will also provide you with step-by-step notifications of any information that we might need from you to keep your plan running smoothly
One more thing
One of the most common phrases we hear at the end of someone's first call to us is, "I wish I'd called you sooner". Even if you just want confirmation that you're dealing with your debts in the best way, it's worth getting in touch with us, because our advisers have great experience in dealing with unsecured personal debt problems.
Call PayPlan free on 0800 280 2816 or use our online Debt Help Form for a quick and easy way to get free debt advice from experienced professionals.