Working for us
Work for PayPlan and you can really make a positive difference to people's lives. At PayPlan we help people who are in debt, by providing free debt advice and debt solutions based around what people can afford to repay.
Our opportunities at Totemic Group.
Who are PayPlan?
PayPlan are a debt management company based in Grantham, Lincolnshire that provide free money advice and tailored debt solutions (including free Debt Management Plans and Individual Voluntary Arrangements) to people who are struggling with their debts.

Part of the Totemic group, PayPlan have been helping people in debt since 1992 and have featured prominently in the prestigious Sunday Times 'Top 100 Best Companies To Work For' every year since 2006.
What makes PayPlan different?
With PayPlan a Debt Management Plan (DMP) is free, which means that all the money our clients pay into their DMP is passed on to their creditors; so PayPlan takes no fees from clients at all.
Even an Individual Voluntary Arrangement (IVA) when arranged by PayPlan, is structured in such a way that the standard fees (incurred by every IVA) are built into the normal affordable payment made by our clients.
And unlike most other debt management companies, PayPlan don't charge any setup fees for either of these debt solutions.
Full training given
At PayPlan you'll work hard, of course.  But we'll give you full and intensive training to give you all the skills you'll need to contribute towards the excellent service that our clients quite rightly expect.
In return, we offer a vibrant working environment and competitive salary with the kinds of incentives you'd expect from a Sunday Times Top 100 company.
We are an equal opportunities employer and in 2019 we were awarded with the Disability Confident certificate.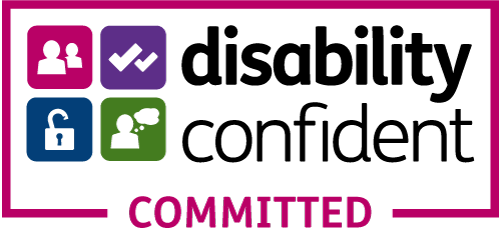 PayPlan's values
We only take a fair and ethical approach – It's of paramount importance that we always act in the best interests of our clients.
We are committed to our clients – We just want to help our clients manage their debts in the most affordable way for them, and this takes dedication and commitment from PayPlan employees.
Our clients are our future – PayPlan would be nothing without our clients, and we always work hard and go the extra mile for each and every one.
We aspire to be the best in what we do – In a competitive industry, we aspire to be the 'stand-out' company by offering the right service at the right time just when people need it.
Job satisfaction
If you'd like to work in a vibrant environment that offers challenging work with a rewarding level of job satisfaction, then take a look at the current vacancies available at PayPlan.
These are listed on Totemic Limited's Jobs page.  This list is updated regularly and we'd love to hear from you if you're interested!