PayPlan manager championed by Trauma Research UK
PayPlan's Vulnerability Champion, Natalie Sentance, has been presented with an award as recognition for her work at Trauma Research UK.
Natalie is one of 13 mentors across the country for Trauma Research UK, which supports individuals who have experienced trauma.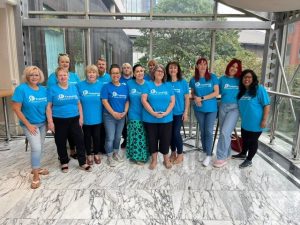 Natalie received her 'reward of appreciation' on Saturday night (September 16) at the Trauma Research UK Charity Ball, which PayPlan sponsored. More than £22,000 was raised through the event.
Natalie said: "I am deeply honoured to be part of the Trauma Research UK family and to witness the incredible impact it has made on individuals who have experienced trauma – it has been life-changing for so many people.
"I first got involved with the charity after attending one of their workshops. After the workshop, I was approached to see if I would be happy to be a mentor.
"It was a unique and rare opportunity, so I jumped at the chance. The training was remote, and they took us through the programme that supported Nik Speakman, the co-founder, and his lovely wife, Eva."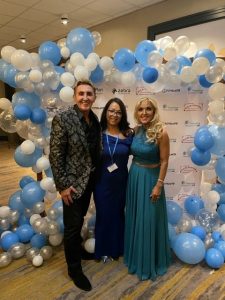 PayPlan also supports the charity as their first-ever referral partner, so if someone visiting their website is also in debt, they're sign-posted directly to us.
Natalie continues to support the charity outside of her role at PayPlan, guiding clients through a six-week programme.
Natalie also wanted to share Trauma Research UK's slogan – "It's not what's wrong with you, it's what happened to you."
If you're worried about your finances and need free debt advice, PayPlan can help. Contact PayPlan on 0800 316 1833 to get started or visit http://www.payplan.com/
This article was checked and deemed to be correct as at the above publication date, but please be aware that some things may have changed between then and now. So please don't rely on any of this information as a statement of fact, especially if the article was published some time ago.