Personal Finances in 2020
The pandemic has impacted many households this year, with more people struggling to manage their money than ever before.
Our latest client report shows the worrying extent of people's hardship in 2020, as well as how people are feeling moving into Christmas and 2021.
The findings are based on our recent November survey, in which we asked over 2,700 people about their experiences with money this year.
How have people's finances been affected?
COVID-19 has had a devastating impact on personal finances in 2020, with two-thirds of people seeing their income suffer as a result of the virus (66%).
Immediate causes of hardship included redundancy and separation. In addition, local restrictions meant that the self-employed, unable to trade as usual, were also affected.
This reduction in income meant that many had to cut back on essential spending. People went without luxury items, and 53% were forced to make cutbacks on necessities such as toiletries and fuel.
More worryingly, many reported missing meals because they couldn't afford food (49%), with some even going a whole day without eating.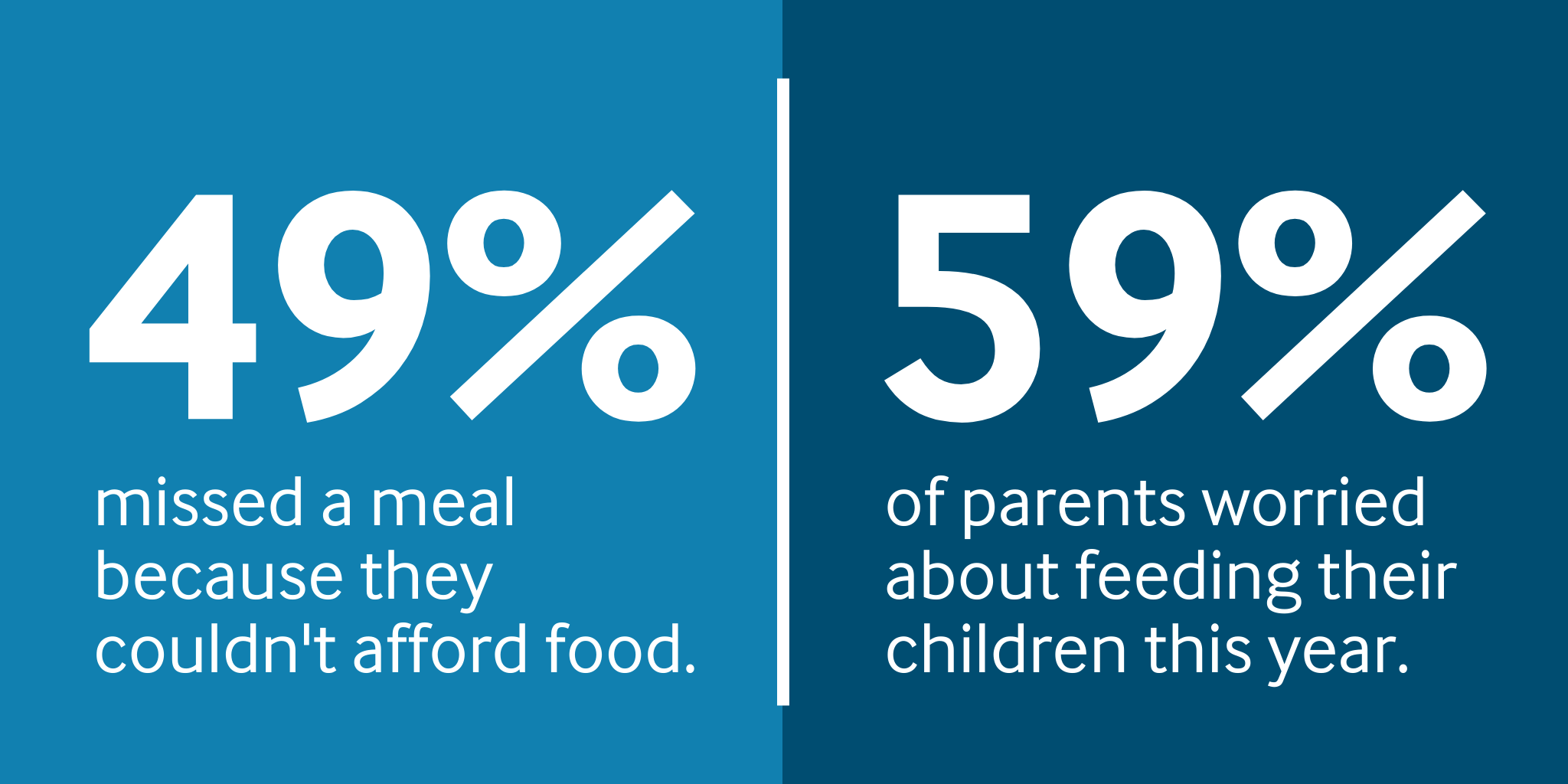 2020 has been particularly hard on families. Of the parents who answered our survey, 59% told us they worried about feeding their children this year.
A lack of income has meant that families had to source new ways of providing food, with increasing numbers of people being forced to use food banks for the first time (13%).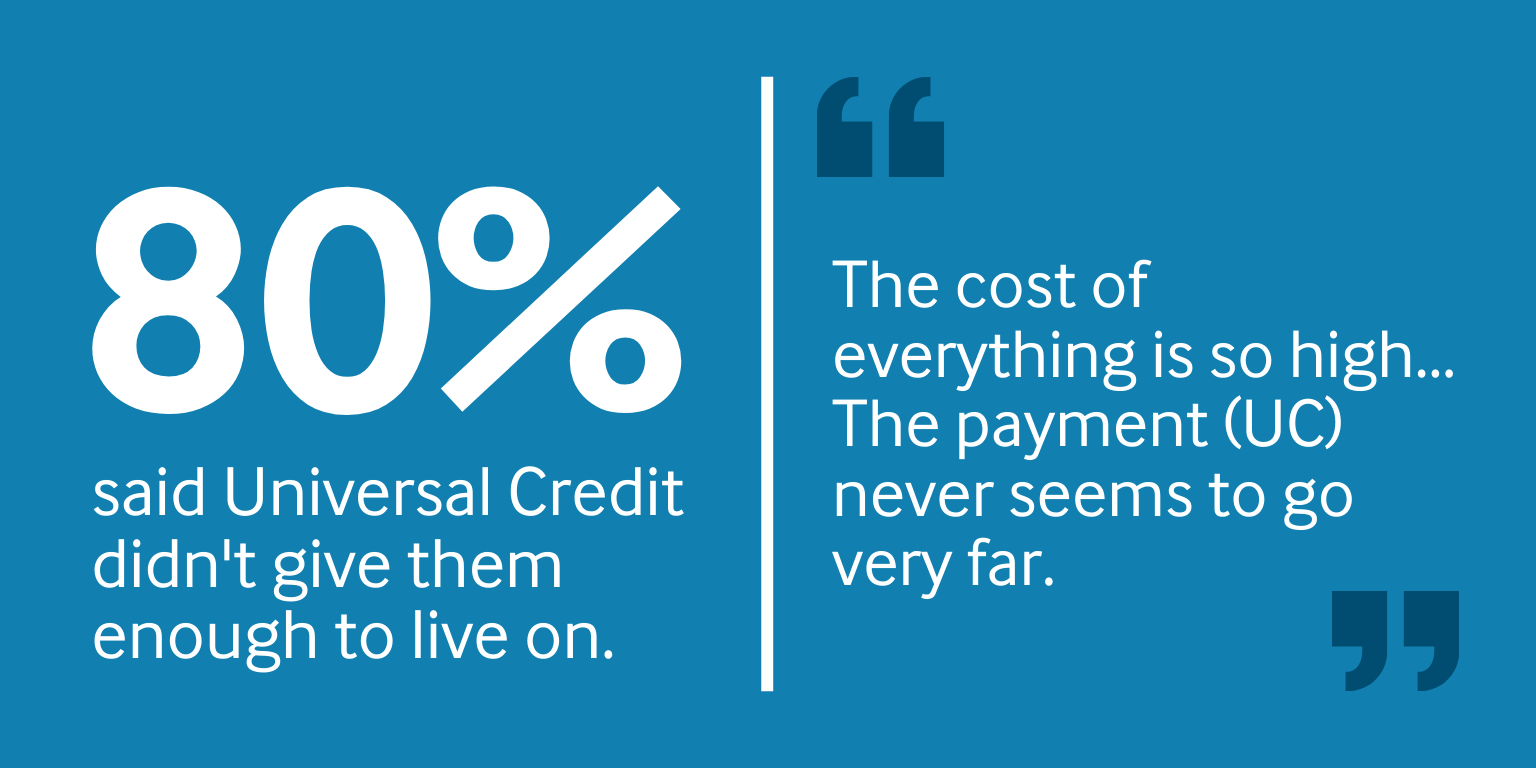 With redundancy levels increasing across the country, many more people have turned to Universal Credit (40%) to keep them afloat. Unfortunately, this hasn't been enough to keep people from hardship, as 20% of those who claimed said it didn't give them enough to live on.
The cost of Christmas
Our research also highlighted the strain that Christmas spending can have on both our personal finances and mental health.
We found that a staggering 79% of people surveyed worry about how they'll afford Christmas this year, with the majority feeling under pressure to spend on friends and family (67%).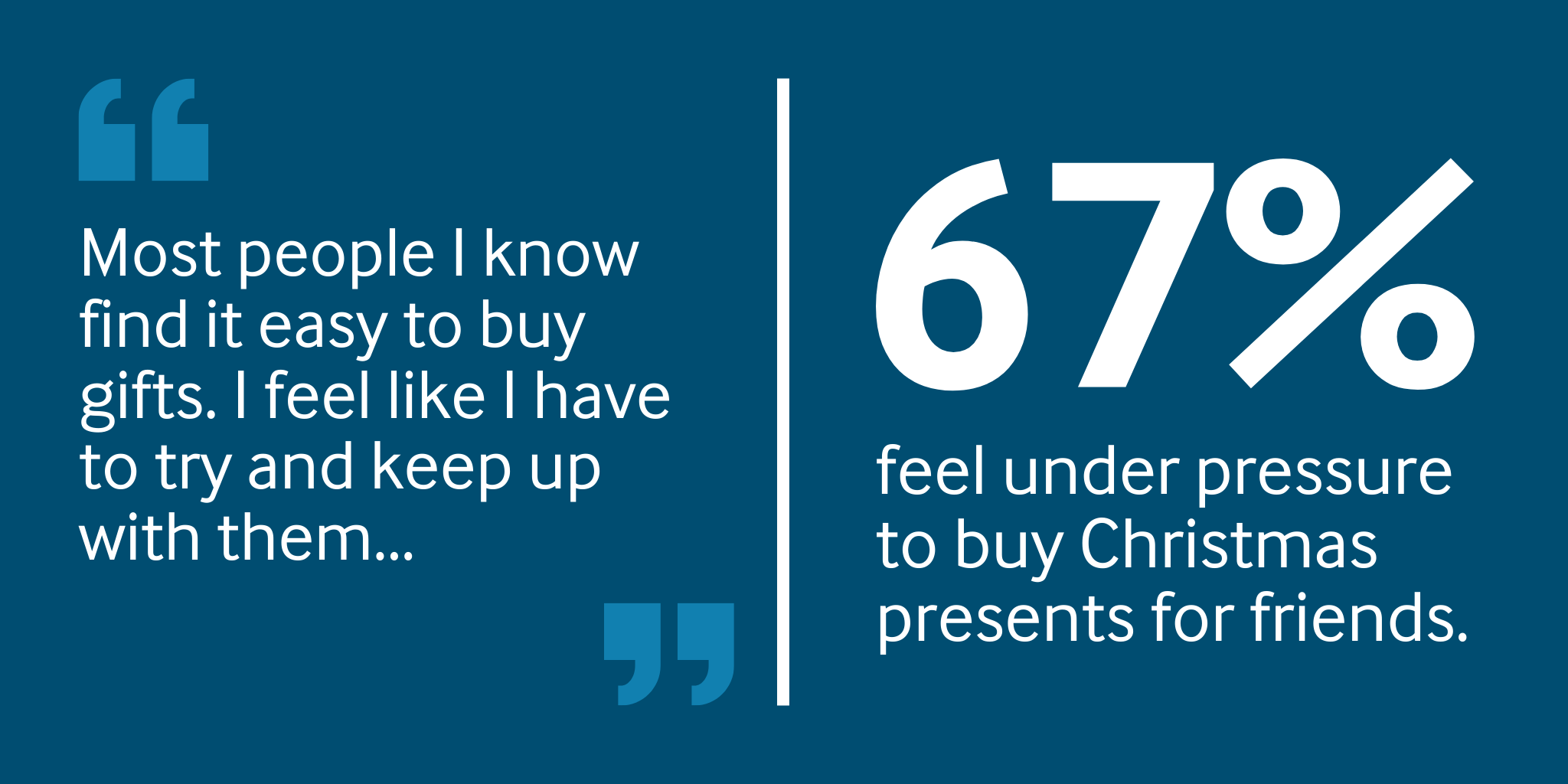 This nationwide reduction in income has also meant that 84% of people will be buying presents for fewer people this year.
Looking past Christmas, the outlook isn't much more positive. 82% felt financially insecure going into 2021 — this was in November, before most Christmas spending had even begun.
The pressures of the gift-giving season meant that many spend beyond their means for presents. Two-thirds (66%) admitted to borrowing to pay for Christmas, mostly on credit cards and Buy Now, Pay Later Schemes.
Help is out there
2020 has been a year like no other, and with all that's going on in the world, we believe getting help with your debts should be as simple and stress-free as possible.