Watching football? Watch your wallet too!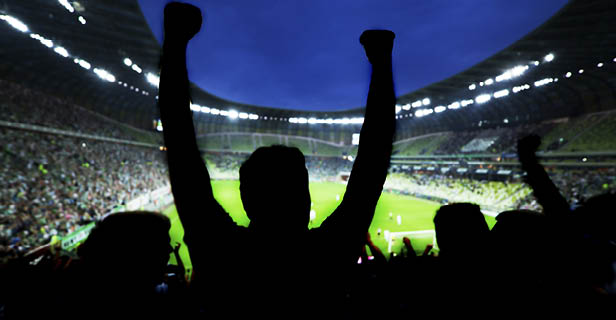 For 99% of football fans, supporting your side is a tragic existence. Expectation and hope being the real killer – 'This is our year for the league…' 'We'll definitely stay up with this squad…' 'A new striker and we'll turn it around.'  There are very few fans who have enjoyed success without heartbreak (as the younger Manchester United fans are now learning the hard way).
Supporting your side is a real rollercoaster; however there is one constant disappointment, and that's the increasing price of going to watch, creeping up 4.4% from last season, and 13% since 2011*.
By the time you can afford your own tickets, your allegiances are well set in stone and the team you choose to support can have a huge impact on how much you pay to see your team play.
But there are a few things you can do to make watching your team a little more wallet friendly.
Do you really need a pie, a programme and a pint?
For many, picking up a programme, a bite to eat and something to help drown the sorrows of being 3-0 down at half time is all part of the match day ritual, but taking all three often leaves little if any change from a tenner – but it doesn't have to be so costly.
Firstly, drop the programme, you don't need to know how the new striker bleeds the club's colours after being there little over a week, nor the manager's excuses for losing the week before, not to mention who's sponsoring the left back's shin pads.
And if you know you're going to be peckish come 3.45, think ahead and tuck into something bigger at lunch, or take a packet of crisps in your coat pocket.     
Don't bleed for the latest shirt
With the majority of clubs changing their kit every year,, there's no shame in having a not-totally-up-to-date shirt. A new Chelsea shirt will set you back £55 from the megastore, and that's without a name and number on the back. Check out other sport's retailers before you go, as you can get last years' shirt at nearly half the price.
Get a group when going further afield
You can't really do much about the ticket prices – but if you need to travel to see your side play, there's plenty you can do to trim your transport costs.
Get a group of mates together – most football fans are happy to watch any game, whoever they support, so going with a gang splits your petrol and parking. You can also plan ahead and check the trains, in some cases it may take a while but it could be far cheaper than taking the car.
Finally, check your clubs message boards, supporters clubs or fan social media accounts, as you may be able to jump in a car with likeminded supporters – and there's certainly no need to worry about conversation!        
* http://www.bbc.co.uk/news/uk-29527838
This article was checked and deemed to be correct as at the above publication date, but please be aware that some things may have changed between then and now. So please don't rely on any of this information as a statement of fact, especially if the article was published some time ago.