Supporting Armed Forces' veterans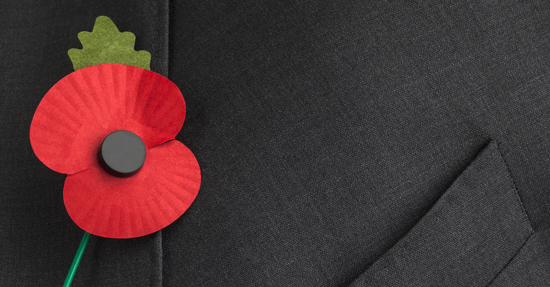 Royal Marine veteran John (64) served his country for 30 years and rose up the ranks to Warrant Officer Class 1. He saw service in Cyprus, Bosnia and both Gulf Wars and was awarded the Queen's Gallantry Medal for action during the Falklands' War.
John doesn't like to talk about the award saying only "we lost a lot of good men while 3 Para were fighting at Mount Longdon." He was, however, honoured to receive his medal from HM The Queen at a presentation ceremony at Buckingham Palace.
On leaving the Armed Services John worked as a Response Supervisor in the security industry until 2013 when he was forced to retire due to ill health.
John first began to worry about his finances in 2010 when he noticed that his wife, whom he met and married five years earlier, was spending money on luxury items and on her four children from a previous relationship.
"The debts accumulated over a period of time and I think it was partly down to my own ignorance and turning a blind eye to what was going on," said John.
"Amongst other things money went on a new car for my wife, sums of cash and expensive holidays on her children and she also had plastic surgery. Her extravagant spending caused many problems in our relationship and eventually we divorced.
"When I realised I owed just over £30,000 I needed help quickly as the debts my wife left me were now out of control. I approached my bank for a consolidation loan but I was turned down.
"By this time my debt problems were taking a toll on me, physically and mentally. I couldn't sleep or eat properly and I lost a great deal of weight. It was permanently on my mind – how was I going to repay the debts?
"At one stage I was so down, I just shut myself away from everything and everyone. But then I decided to change my lif
Poppy for Remembrance Day.
e. I'd heard about PayPlan through a friend and so gave them a call."
John had £27,374 of unsecured debt and £3,475 of secured debt. "When I contacted PayPlan they didn't judge me because I was in debt but offered me advice and help to solve the problem. Once my Individual Voluntary Arrangement (IVA) was approved it felt like a great weight had been lifted off me and my mind was at ease. My life took on new meaning and I was beginning to enjoy it once again."
John was in full-time employment and regularly paying his creditors but in 2007 his health began to suffer – he has vascular problems in both legs and arthritis in both his upper arms and shoulders. In 2013 he had to give up working and began to worry about his monthly payments.
"But once again the PayPlan team came to my aid and I was able to live a normal stress-free life. PayPlan also put me in touch with *SSAFA. I've spoken to them on several occasions to discuss any problems I've had and they are always reassuring."
In July 2015 PayPlan set up a meeting with John's creditors to consider the funds already paid into his account be accepted as full and final settlement and this was approved.
"My IVA wasn't due to finish until 2016 so that meant I still had another year to pay. If it wasn't for the staff at PayPlan and their intervention I would have had to struggle once again.
"I am a very proud and humble person and never thought for one minute that I would ever get into a situation where I would be in financial debt to someone.
"There must be lots of people out there who are facing the same problems as I did. You can't hide away from it as it doesn't go away until you decide to do something about it. You have to talk to people who fully understand what is happening to you.
"I consider myself as being one of the lucky ones as I found PayPlan who were there for me not just because of my debt problems and how to resolve them, but as a person who needed help. I can't thank the whole PayPlan team enough for what they have done for me throughout my ordeal."
*SSAFA, formerly known as Soldiers, Sailors, Airmen and Families Association, is a British-based charity that offers help and support to all serving members and former members of all ranks of the United Kingdom British Armed Forces.
This article was checked and deemed to be correct as at the above publication date, but please be aware that some things may have changed between then and now. So please don't rely on any of this information as a statement of fact, especially if the article was published some time ago.