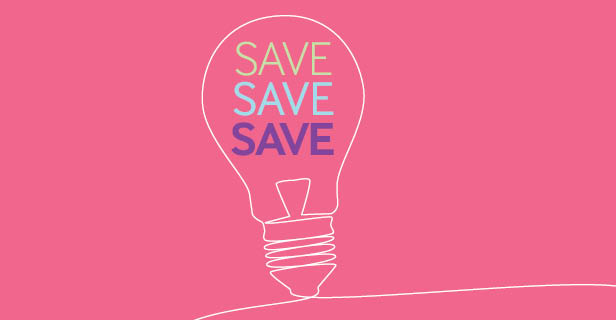 Saving is very important and it seems like everyone is talking about the best ways to do it.
But if like the majority of us, you've barely got any money left after paying your bills and food, how can you afford to get into the saving habit?
Hopefully our handy hints can help:

Get debt free first: It's great to know that you've got a little nest egg to fall back on when times are tough, but don't even begin to think about saving until you've paid off all your debts – the amount you lose in interest on the repayments is likely to cancel out anything you make from your savings.

Fight the urge to splurge: Not sure about where all your money is going? Keep a spending diary for about a month and you'll soon find out. Those morning coffees on the way to work and daily trips to the work canteen all start to add up. You don't need to deny yourself an occasional treat but challenge yourself to cut down on one thing at a time. Maybe start replacing your morning coffee with with a travel flask or bring sandwiches to work – far tastier and loads cheaper.

What's yours … could be someone else's: Spare room? Why not get a lodger and rent it out– the first £4,250 you earn from a lodger is tax free. If you don't want to commit to a full time lodger, there are websites that allow you to advertise for a roommate from Monday to Friday only. You don't have to just stop at your spare room. There are websites that allow you to make money by renting out your driveway as well – great if you live near a busy commute.

 Get selling: EBay is great for making some extra money from your unwanted clutter. It's quick and easy to get started so you could start seeing the financial gain straight away.

Survey savvy: Get proactive and set aside one evening a week to make some extra money to save? Try spending a few hours in front of the computer one night just doing online surveys – you'd be surprised how much you can earn just by answering a few questions. You could earn as much as £5 by completing a survey which could take as little as 30 minutes to complete.


Got a top money making tip that you'd like to share? Let us know.

This article was checked and deemed to be correct as at the above publication date, but please be aware that some things may have changed between then and now. So please don't rely on any of this information as a statement of fact, especially if the article was published some time ago.