Netflix Vs Amazon Instant Vs Now TV
Whether you embrace technology or not, the future of film looks to be leaning more and more towards online streaming and downloads, rather than the traditional Video/DVD rental shops.
Sick of the high prices Sky or Virgin charge? Want to watch unlimited film and TV?
Not sure which service to go for? Well we've done the hard work and compared the biggest providers of film and TV streaming in the UK.
It's time for battle; Netflix Vs Amazon Instant Video (formally: LoveFilm) Vs Now TV.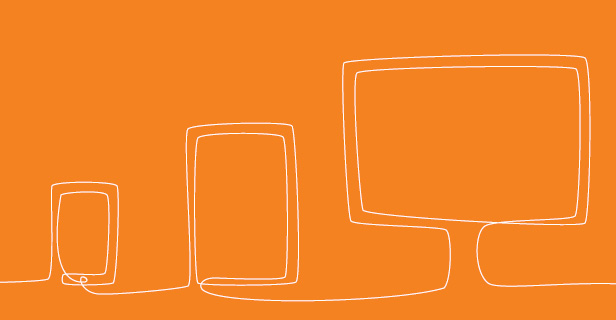 With an average cinema ticket costing a whopping £6.53 in 2013* it's no wonder we're turning away from the cinema in droves.

*Source: Source: IHS Screen Digest from CAA/EDI Rentrak
Netflix
Having long established itself in the American market,
Netflix is starting to emerge as one of the leaders
in film and TV hosting.
Established as a response to the late fees the founder was
charged on returning a video he'd rented, Netflix has
been steadily growing in the UK since it first came
 to our shores in January 2012.

With the multitude of ways in which we consume and watch TV and film, integration with various technologies and platforms is where a service like Netflix comes into its own.
It can recommend films and TV shows based on a rating system or things you've already watched, store progress to be picked up no matter what device you're logged in with, which means you can watch programmes/films whilst travelling without re-watching what you've already seen, and post directly to social media accounts. It really is pretty smart.
Price: £5.99 per month – 1 month FREE trial here.
*UPDATE: 09/05/2014* – Netflix will be increasing the price from £5.99 to £6.99 for New Members.
However, as a thank you to existing customers, Netflix will guarantee the plan and price will not change for two years.
Amazon Instant Video (previously called LoveFilm)
The oldest player in the contest, Amazon-owned Prime Instant, formally LoveFilm, began life competing against Blockbuster, and it now claims to have over 2m customers in the UK alone.

You can pay £5.99 per month for the basic package, or you can upgrade to Amazon Prime for £79 a year (£6.58 p/m),which also includes access to the Kindle library and free shipping, making it worth it if you order from Amazon quite a bit or use the Kindle.
The device integration is very good, matching that of Netflix.
All in all, a great service that comes into its own if you use other Amazon products.
Price: £5.99 per month – 1 month FREE trial here.
(Prime: £79 per year)

Now TV
Owned by Sky, Now TV works in a very different way. It offers three sub-categories: movies, TV, and sports, andyou buy a separate subscription for each:
Movies are £8.99 p/m;
Entertainment (TV) £4.99p/m.
Sports is a pricey £9.99 per day – aimed at Pay Per View (PPV) customers.
Now TV has slightly newer releases thanks to the Sky link and the TV package is also linked to what Sky has on that particular month, but if you want both, it's over double the cost of its competitors. The sports package can be worthwhile if there's a particular sporting event you want to watch, but at £9.99 a day it can quickly escalate to more than buying an entire Sky Sports subscription.
Price:
Movies are £8.99 p/m – 30 day FREE trial here
Entertainment (TV) £4.99p/m.
Sports £9.99 per day


Summary: New Content
In terms of new content and the latest Hollywood blockbusters, Now TV is slightly better –  hence the more expensive price. However, as Netflix and Amazon Instant grow and grow and more people begin to switch on to their services, their buying power becomes greater.
Netflix are now even commissioning their own content and shows, some of which is starting to make waves in the TV world.
Summary: HD content
Streaming quality is dependent on the speed of your internet connection.
Amazon and Netflix have an ever increasing list that can be streamed in 1080p Full HD on compatible devices such as Smart TV's and some games consoles.
Newer releases will more than likely have the ability to be streamed in HD as opposed to the older back catalogue of films. Other devices, for instance tablets are limited to 720p – but such is the size of mobile devices you will be hard pressed to notice any difference.
Outcome
Price: Winners are definitely Amazon Instant and Netflix – same price and both have a large selection to keep you entertained for hours.
Content (movies): If you want newer movies then Now TV is probably marginally better. Amazon and Netflix are interchangeable for films – if you can't get a film on one, you'll no doubt find it on another. Content (TV): If TV is your thing, then Netflix rules the roost, especially American TV and older English TV series.
Devices: All three are tied in this department, modern day media is consumed at all hours and on all devices and these three are no exception.
Overall winner: Netflix, by a small margin.
Breaking Bad makes Netflix worth downloading alone.

Interested? We've posted links to free trials so you can try them out and test them for yourselves.
Agree or disagree with our verdict? Let us know!
Know of any other alternatives? Write in and let us know!


*Price correct at time of publication*
This article was checked and deemed to be correct as at the above publication date, but please be aware that some things may have changed between then and now. So please don't rely on any of this information as a statement of fact, especially if the article was published some time ago.
Comments 16
---
---
---
---
---
---
---
---
Comments are closed.