Pubs and Breweries have been at the hub of British communities for centuries.
But with rising costs, competition and dwindling numbers, the licensed drinks trade has had more than its fair share of tough times.
For our guest blog this month, we spoke to The Licensed Trade Charity Support & Care who provide support for those working within the licensed drinks trade.
New Year, better finances: Making the most of your money
Even though Christmas and New Year seem like a distance memory, it's never too late to start a New Year's resolution, especially when it involves getting your finances in better shape.  
Together with losing weight, exercising more and eating more healthily, getting out of debt and saving more money are among the most common New Year's resolutions.
Planning your budget 
Spend some time looking at your income and outgoings closely and you'll soon see that there are many ways to cut down costs.
Shop around for better deals for utility bills, mobile phone contracts and insurance.
Review your day to day spending. Skipping that take-away coffee or walking instead of taking the bus can make a big difference.
Look into which supermarket offers the best deals that can help reduce your weekly grocery bill significantly.
Tax credits and benefits
Make sure you're getting all the money you're entitled to. If you work and are on a low income – whether you're working for someone or self-employed – you may be entitled to a benefit called working tax credit. People on a low income and are also responsible for at least one child under the age of 16 (or 20, if they're in approved education or training) may currently claim child tax credit for each qualifying child.
To find out more about the support that the Licensed Trade Charity offers, including information on housing, health issues, education and training, visit: www.supportandcare.org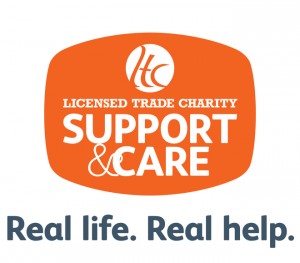 This article was checked and deemed to be correct as at the above publication date, but please be aware that some things may have changed between then and now. So please don't rely on any of this information as a statement of fact, especially if the article was published some time ago.