I Can't Afford Bankruptcy
'I can't afford bankruptcy' sounds like an oxymoron. You're already in a poor financial situation. Why should making it worse cost money?
The truth is, bankruptcy is often a more favoured option to other alternatives. And for those faced with severe debt problems, it's not simply a last resort.
Despite its negative connotations, bankruptcy can allow you to completely write off most unsecured debts. It also removes the stress of dealing with multiple creditors chasing you for payments. Moreover, once your bankruptcy gets approved, everything is handled for you, widening the gap between you and your creditors even further.
With all this considered it may seem like the best option. Declaring for bankruptcy can carry serious consequences however. As such, if you want to apply for bankruptcy, it should always be considered alongside other debt solutions, and with the help of a debt advice provider.
What other debt solutions are available to me?
There are a range of debt solutions available other than bankruptcy. Eligibility for them will depend on the individual's circumstances however. A Debt Relief Order (DRO), for example, is often seen as an alternative. Sometimes known as a 'light Bankruptcy', a DRO has similar criteria to bankruptcy, although individuals' debt levels cannot exceed £20,000.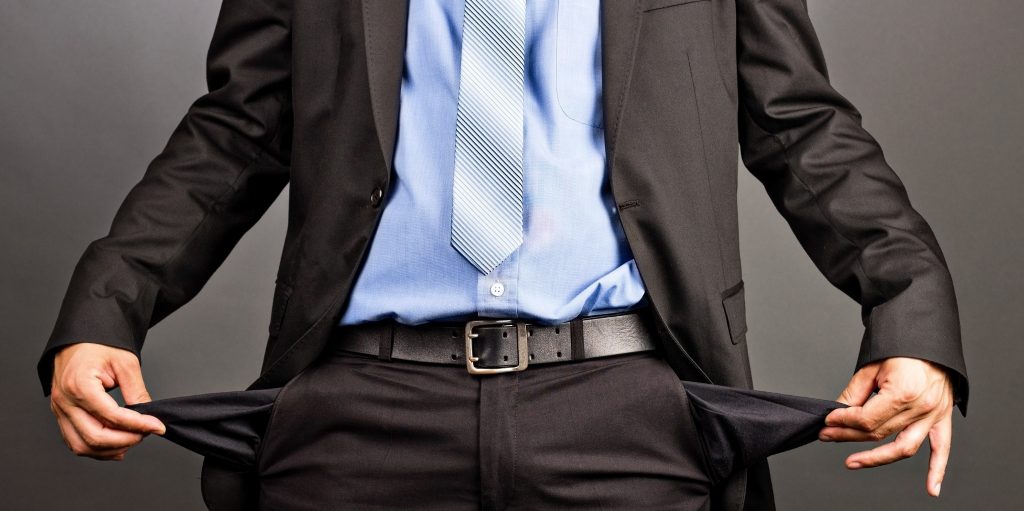 What fees are involved, and what do they go toward?
Regardless of how you've found yourself in debt, there are always fees involved in bankruptcy. 
In England in Wales, the total bankruptcy fee is £680: £130 for the application and administration costs of the Insolvency Service, and £550 for the bankruptcy deposit.
In Northern Ireland, the total fee is close to the above at £676, although this is divided up differently: £144 for the court fee, £525 for the bankruptcy deposit and a solicitor's fee of £7.
The majority of people applying for bankruptcy are already in financial difficulty. As such, it's unsurprising that some struggle to afford it.
How can I raise funds to cover my bankruptcy costs?
There are many options should you need to raise funds for the bankruptcy fee.
One option is to try for a PPI refund; even if you're not 100% sure you ever purchased it. Dig out your old bills and make an enquiry. There could be a lump sum with your name on it, just waiting to be put towards your bankruptcy fee.
It's worth noting: you don't have to do this through a claims company. You can make a claim on your own and save yourself the commission fees. Simply do some researching online, write a letter and you're good to go!
You can also claim for a payday loan refund. Were you ever given a payday loan that was unaffordable? Maybe you felt pressured into accepting it by the lender? You could potentially claim £1000s back. This can then be used to cover your bankruptcy fee.
Want to make a claim? Citizen's Advice has a good walkthrough on how you can.
Can someone pay for bankruptcy on my behalf?
If you can't come up with the fee, a member of your family or a significant other may offer to pay it for you. This is perfectly acceptable; some charities offer grants to cover bankruptcy fees.
Feel like bankruptcy is your best option but know you'll struggle to afford it? Get in touch with PayPlan today. We'll assess your situation and let you know all your options.
This article was checked and deemed to be correct as at the above publication date, but please be aware that some things may have changed between then and now. So please don't rely on any of this information as a statement of fact, especially if the article was published some time ago.