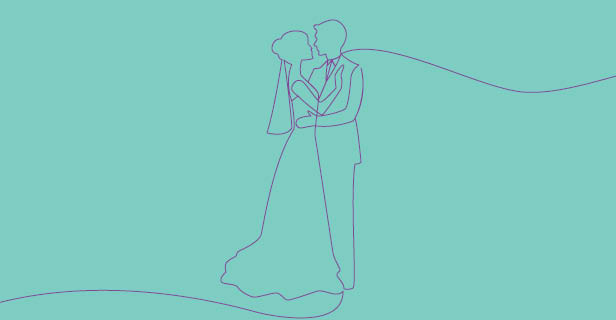 Weddings, and all the traditions and celebrations that go along with them, are no longer just an expense for the bride and groom – they can also make a sizeable dent in the guest's pockets too.
What with the gift, travel, and finding somewhere to stay (on top of attending a hen do, stag do or bridal shower), being part of someone's big day can take its toll on a limited budget.
Although celebrating with family and friends is important, it doesn't have to cost the earth, so here are some tips to make the most of your time and money.
Hit the road
Most weddings involve some sort of travel, so start planning as soon as you know when and where the event will take place. If you're driving, try to car share with other guests and split petrol expenses. If no one has a car, renting one and splitting the cost could be a good option. If you're going by train, prices tend to be cheaper the further in advance you book your tickets. 
Sleeping Beauty
Often, the bride and groom will get a group rate for a nearby hotel. If not, try to negotiate a group rate with other guests. Another option if you're traveling with friends is to rent an apartment or house for a few days – this can often work out cheaper per person, per night. And if you are staying at the same hotel as other wedding guests, try sharing a mini-bus back together at the end of the night to save even more. Alternatively you could also ask the bride and groom if they have local family or friends who are willing to put you up for a day or two.
Generous gifts
Gift giving varies based on a person's budget and relationship with the happy couple – but you can give thoughtfully without breaking the bank. Why not go in on a group gift. You could end up spending less than you would have done on your own, but the bride and groom get a present that's more substantial. Also, just because the bride and groom have a pricey gift list, doesn't mean you have to buy from it – buying a personal present means the happy couple get something special that didn't break the bank, and they don't have to know how much you spent! And if you want to keep the cost down even more, get creative and make a gift. Think photo collages and picture frames.
Clothes frenzy
Why go to the expense of forking out for a whole new outfit when you already have a few options in your wardrobe? Even if you've worn one at a previous wedding, no one except you is going to realise you're wearing it again – especially if it's a different group of guests. Not keen on wearing the same outfit twice? See if you can clothes swap with a friend. You can even rent a designer outfit at a fraction of the retail cost online at places like http://www.wishwantwear.com/
But remember, wherever you choose to stay and whatever you choose to buy, the bride and groom will just appreciate the effort you've made in being there on their big day.
This article was checked and deemed to be correct as at the above publication date, but please be aware that some things may have changed between then and now. So please don't rely on any of this information as a statement of fact, especially if the article was published some time ago.