Debt Free London unveils future vision for debt advice with PayPlan and Paylink Solutions
Table of Contents
Ensuring vulnerable and underrepresented groups can access effective debt advice was top of the agenda at Debt Free London's recent conference (21 October), where its vision for the future was announced.
Led by Matt Dronfield, Head of Debt Free London, the conference brought together advisers, debt advice agencies and partners to discuss how they plan to ensure people, particularly underrepresented groups, can access the support they need – through a number of contact channels.
PayPlan and Paylink Solutions' Head of Brand, Catherine Varney, was involved in a panel discussion about how technology can transform the future of debt advice, and Product Owner, Oliver Cox, delivered a presentation on how Paylink's Embark software is supporting with this.
Looking at the figures
Debt Free London is a unique partnership of charities led by Toynbee Hall and funded by the Money and Pensions Service, that provides free, expert advice to Londoners with problem debt.
Figures show that over a million Londoners – who face the highest living and housing costs in the UK – were furloughed as a result of the pandemic, with more than 1 in 5 people running out of money before the end of the month – this is up by 4.2 million people in just a year.
It's evident from both our own findings at PayPlan and those of Debt Free London that the pandemic has caused an ever-increasing need for support, especially now the Furlough scheme has come to an end.
Here at PayPlan, we've seen a surge in customers from all sectors contacting us for help since the outbreak of COVID-19, and have ramped up our services in response, expanding our network of support by forming new alliances and sharing our expertise with the wider sector.
Together, we will provide holistic debt advice, which combines digital and direct adviser engagement – whichever each person prefers – to ensure everyone is supported and provided with the right solution that suits them.
Future vision
An important focus for the future is to address issues of accessibility and ensure debt advice services reach and support the people who need them – in whatever communication medium they prefer.
Debt Free London is introducing video kiosks in GP surgeries, libraries and schools (located in private areas and advertised as 'general service kiosks'), as well as open surgeries and drop-in hours – which are also available in the evenings and at weekends.
In addition to this, our sister company, Paylink Solutions, has delivered its Embark software to Debt Free London, which will be used to assist them in increasing visibility and improving accessibility, with a focus on ensuring vulnerabilities are identified and the relevant support is also provided.
Focus on vulnerable customers
Antony Price, Partnerships Manager at PayPlan, who attended the event said: "It was an absolute pleasure to get together with Debt Free London and other advisers and partners within the debt world to explore the future of debt advice – and see how Paylink Solutions' technology is going to help them to deliver on their aims.
"Addressing vulnerabilities and ensuring those struggling have the right support in place is crucial to us – and we know that the Paylink software will support with this. It'll make it easier for people to get their debts under control – whether that's by popping to a private kiosk in their local doctor's surgery, through a face-to-face appointment with an adviser or over Live Chat – there are lots of options available to suit needs."
Oliver Cox, Product Owner at Paylink Solutions, spoke about how Paylink is working with Debt Free London to achieve that vision: "Our software collects customers' income, outgoings and debts digitally and includes features, such as credit reference integration, KYC technology and Open Banking. This considerably speeds up the process and also increases data accuracy, making it much easier for the agent or customer (if they're completing it by themselves). Our roadmap for future changes will include programmatic debt advice, to guide the agent or customer to reach the best outcome, including eligible debt solutions.
"There will also be improved language and translation capabilities, and other features such as income maximisation and benefits check tools to provide more holistic support."
Read Debt Free London's full 'A Year of Responding To Change' report here.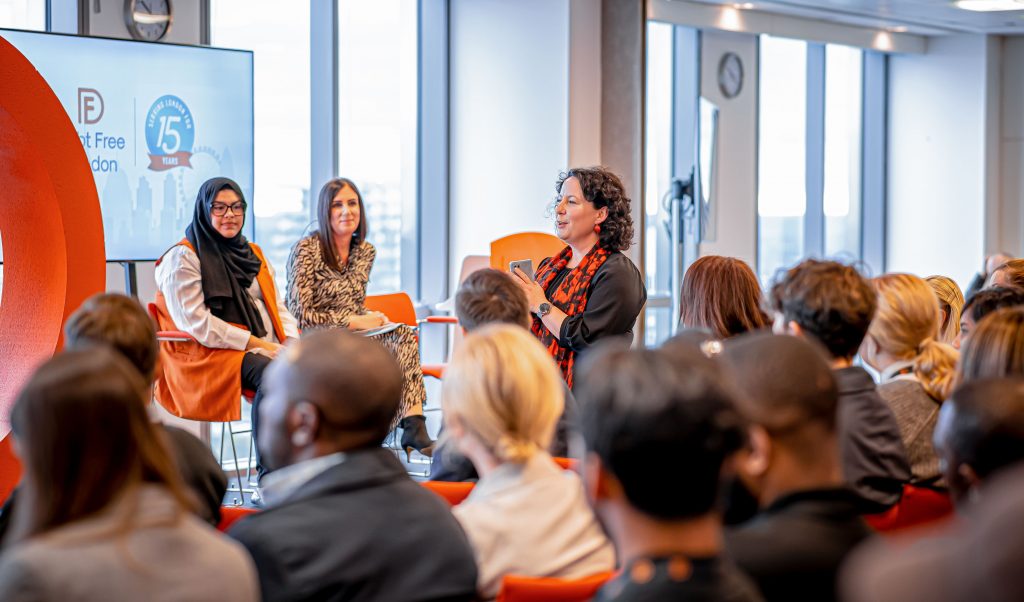 This article was checked and deemed to be correct as at the above publication date, but please be aware that some things may have changed between then and now. So please don't rely on any of this information as a statement of fact, especially if the article was published some time ago.