How to do a date night on a budget
With all the stresses and strains of modern life, it's no surprise that many of us get a bit lax when it comes to spending time with partners. Whether you're one of the organised couples who regularly go out, or you need a change of scenery from the television, a date night can do us all some good. 
What to do can be a tricky one on a budget, but limited funds should be no excuse. So we've got a few ideas for a romantic evening without looking like you've skimped.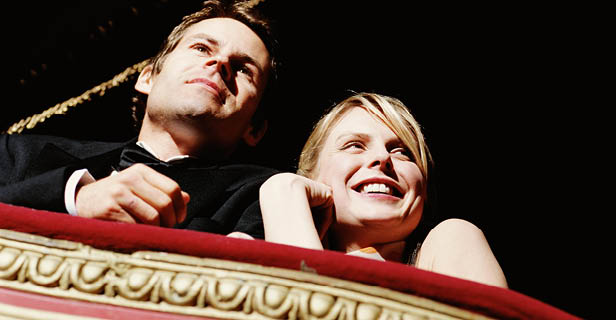 Ice skating
 Always a favourite back in the 80s, ice skating is one of the most fun things you can do for a few quid – go out of season in the summer and it might be even cheaper.
 There's a reason why skating is one of the most overused rent-a-plot-changers in cheesy romantic comedies. Partly because there are so many opportunities to catch each other from falling over, and partly because you'll almost certainly make catastrophic fools of yourselves in public. Either way, it's always going to be memorable.
The theatre
 No, we haven't lost our marbles. Theatre tickets, especially in the West End, are known to be an expensive frivolity. So, if either of you are keen play or musical lovers, call the theatre to see if you can go to the dress rehearsal instead. 
 You won't be able to do this for every show or every theatre but, at those where you can, the cost will be a fraction of what it would normally be – and you'll get no less of a show for it. You're also much less likely to be sat behind a seven-foot giant with a hat. 
Open air film evening
 Take your laptop, popcorn and some drinks and go watch some films in a park, on a rooftop or even on the beach. It's like the retro magic of old drive-in cinemas but completely out in the open – and you can have wine. 
With the long warm summer evenings, it's perfect to try out now. It can last as long as you want and only costs you the film rental and a trip to the off-licence. 
This article was checked and deemed to be correct as at the above publication date, but please be aware that some things may have changed between then and now. So please don't rely on any of this information as a statement of fact, especially if the article was published some time ago.