Covering Funeral Costs: Your Options
Covering funeral costs may be the last thing on your mind after the death of a loved one. Unfortunately it's something most of us will have to face at some point in our lives. Many people struggle to cover these expenses, and when the average cost of a funeral in the UK is £3,757, it's easy to see why.
At PayPlan, we understand that this is a difficult time. However, an increasing number of people are finding themselves in debt due to unforeseen funeral expenses.
We want to make sure you're aware of all your options, and ensure you're financially prepared when it comes to paying for a funeral.
Preparing your own funeral arrangements
The high cost of funerals is encouraging many people to pre-pay for their own.
The expenses can reach the high thousands, depending on the type of funeral you want. One way to better prepare your loved ones is with funeral insurance plans.
In the majority of plans, you pay a monthly fee which covers your chosen funeral directors fees as well as burial costs and other expenses.
Funeral plans are also exempt from inheritance tax. In addition, they don't always count in care needs assessments.
Furthermore, many prefer to use a local funeral director. Funeral insurance makes this easier. Their costs and services can be pre-determined, and you'll likely avoid delays in your funeral provider's availability due to their locality.

Beware of miss-selling
In recent years, the funeral industry has continued to grow. Consequently many companies have (unfortunately) been trying to cash in. As a result, there have been many cases of mis-selling.
Cases include the vulnerable being pressured into a plan they don't want or can't afford. Cold-calling is also common, with people being told that funeral costs are increasing, and to get a plan quickly before they rise further.
In many cases in mis-sold funeral insurance, the family has to fork out for expenses previously understood to be part of the plan. One example of this would be burial fees, something which may be billed separately to the plan itself.
Don't let this put you off though; funeral insurance can be a good way to support your family financially. Just make sure you're with a trusted company and you're covered for your chosen funeral arrangements.
Are there any drawbacks to funeral plans?
Because there are so many things to consider with a funeral, you'll want to make sure all aspects of it are covered by your plan.
Failure to do so may result in you being short of cash to pay for other aspects. Cremation fees, for example.
One of the main benefits of funeral plans is how they protect you from the rising prices. If the funeral isn't far away, there won't be much benefit in terms of inflation savings.
Another important thing to remember is that the funeral market isn't entirely regulated. The money you put into a funeral plan isn't protected in the same way it would be in the bank, so there is a risk.
Having said this, most funeral providers are signed up to the Funeral Planning Authority (FPA). Furthermore, providers are legally required to invest the money from the plan, as insurance for your cash.
Compare funeral costs
As morbid as it sounds, shopping around for the right funeral provider is a must. Many prefer the funeral planning to be over quickly, and over-pay as a result.
Prices between funeral directors vary greatly, so it's worth getting different quotes on the more expensive aspects.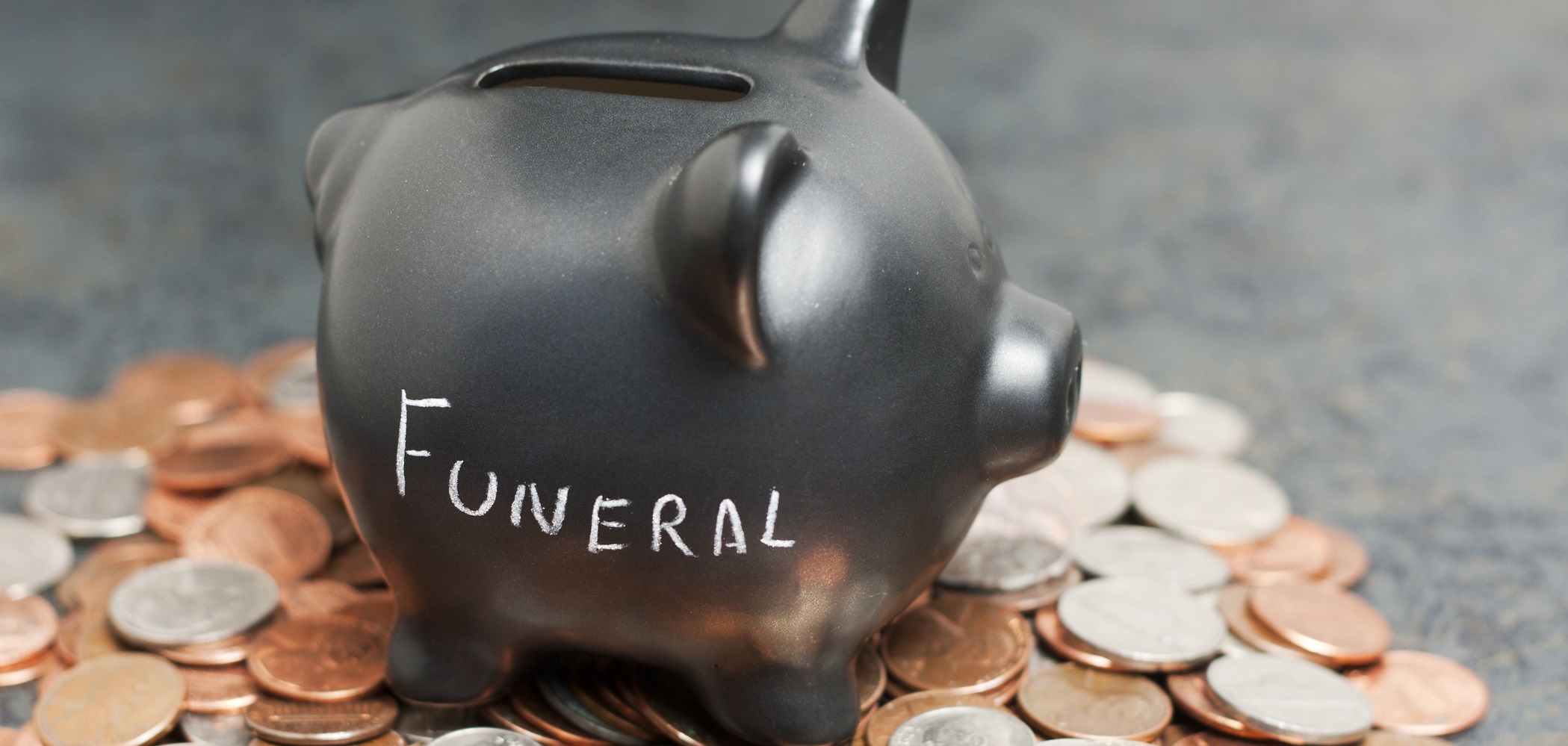 What if I can't afford a funeral?
If you've no money to pay for a funeral, or there's no relatives or friends that can help out, the local council can arrange a Public Health Funeral.
Public Health Funerals are usually cremations. The council will determine their time and date, but you can still attend. Cars, flowers and other expenses are not included, but you can use your funeral payments to help cover the cost.
Funeral Expenses Payment
Funeral Expenses Payment is a government-run scheme to help people with little or no income pay for a funeral. If you receive this payment, it will be deducted from your loved one's estate.
You may be entitled to a Funeral Expenses Payment if you receive certain benefits. Find out if you're eligible.
A Funeral Expenses Payment can contribute towards the more costly aspects of a funeral. The burial plot or cremation fees for example. You can also get up to £700 for other expenses. Such as the coffin, flowers or anything else for the funeral service.
If the deceased had pre-paid funeral insurance, you can still claim, but only up to the value of £120 to help cover what their plan does not.
Consider other options
If you feel a conventional funeral is too pricey, there are always other options to consider.
One alternative is a natural burial. Natural burials are environment-friendly. They are also a more cost-efficient way of approaching a funeral. Sometimes called Woodland Burials, they are a unique and peaceful way to celebrate the life of a loved one.
Most natural burials are held in Woodland Burial sites located all over the UK. See the full list.
Can I organise a funeral myself?
There's nothing to say that you have to use a funeral director at all. If you're willing to do the bulk of the organising, you could save yourself a significant amount.
Admin work involved can include handling paperwork and district nurses' certificates. Plus, any applications for burial or cremation.
It could also mean looking after the body of your loved one in the time leading up to the funeral. There are funeral directors that would take care of this aspect for you however.
Don't feel bad about shopping around
Funerals are not just a goodbye. They are first and foremost a celebration of life. You'll want to make sure everything is taken of, be that for yourself or a loved one. So keep a cool head, and give some serious thought to the arrangements.
Have you found yourself in debt on the back of covering funeral costs? If you're struggling to pay for the death of a loved one, contact PayPlan today . We offer free, impartial debt advice to anyone who needs it, so don't hesitate to get in touch.
This article was checked and deemed to be correct as at the above publication date, but please be aware that some things may have changed between then and now. So please don't rely on any of this information as a statement of fact, especially if the article was published some time ago.