Client Case Study – Michael
Michael (41), a Care Manager for Social Services, found his debts mounting after taking out a large loan for the purchase of a caravan.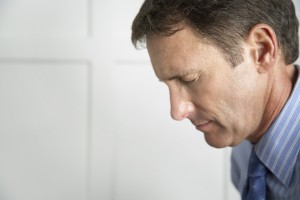 "I had credit cards and other bills to pay but once I took out the loan, the repayments took away all the spare money I had at the end of the month," he said. "Having had to endure a six-year pay freeze also didn't help matters."
Initially he didn't reveal the extent of the debts to his partner of 20 years but at the same time he was caring for a close friend who was terminally ill and the stress of both situations began to take its toll on his health.
"Mentally it was such a bad time," said Michael. "I've always been a bubbly, outgoing person who never lets things get on top of him but this time it was different. My partner is a nurse so she soon realised something was affecting my health."
Michael never thought he'd be able to tell anyone about what he was undergoing but eventually admitted his problems to his parents who'd suspected that something was seriously wrong. "In retrospect I think talking to my parents was the catalyst. It was horrible seeing the people I love getting so upset so I knew I had to do something."
Initially he contacted another debt management organisation but when the two banks he owed money to wouldn't freeze their bank charges and interest he was pushed further into a financial hole. He then contacted the Citizens' Advice Bureau in Sunderland who put him in touch with PayPlan and he's now paying £300 into an Individual Voluntary Arrangement (IVA).
When he first contacted PayPlan he admitted he felt a bit uncomfortable talking to strangers about his financial problems but said everyone he'd spoken with had been "really nice. I never felt I was being judged and nowadays if I need to chat to them I can even have a bit of a laugh!"
Michael feels his finances are getting back on track although he doesn't deny there's still a long way to go. He is still on medication for the depression he fell into when dealing with his debt but with the support of his partner and parents he feels more positive about the future.
"I don't have any money and we don't go out any more," he said, "but I know I'm paying off my debts. I've come out of that horrible place and I feel more confident about our future."
This article was checked and deemed to be correct as at the above publication date, but please be aware that some things may have changed between then and now. So please don't rely on any of this information as a statement of fact, especially if the article was published some time ago.