Become debt free – 5 tips from a PayPlan client
Want some motivation this fine Monday morning? Nothing inspires us more than the story of a PayPlan client who successfully became debt free. Alongside our many success stories, these helpful tips and tricks from our previous client, Andy, could help you become debt free.
Andy's Story
Andy and his partner Jo owned a shop in Shropshire. Business was going very well and they ended up having more demand than they could cope with. They went to many lenders asking for a loan towards buying palettes of stock. This could then allow them to meet the demand of their customers. Even though this loan was intended to be a short term solution, there didn't seem to be any lenders that wanted to give them the loan they needed.
Without the funding they had to close the shop in December 2009.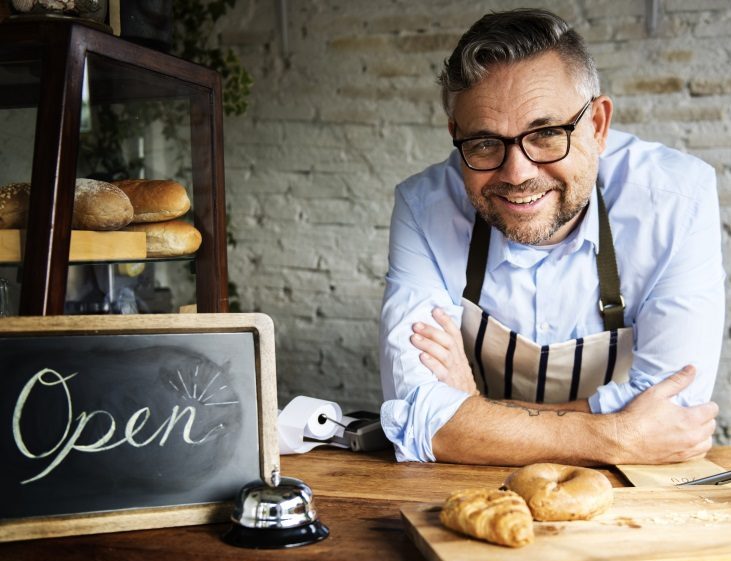 Tip 1. Keep in contact with your creditors. You may benefit more than you think!
Andy and Jo were devastated to be approaching Christmas with business debts and no income. At this point they were at a crossroads, they could either face their creditors or they could bury their heads in the sand. Being in debt is such a hard situation so 'running away' can seem like the easiest option. It actually turned out to be the opposite in Andy and Jo's case. They made the step of owning up to their debt and keeping in touch with their creditors. As a gesture of goodwill, their creditors agreed to write off around £30,000 worth of rent arrears – which is remarkable! If they had continued to bury their heads in the sand, they would have just accrued more and more interest on top of the existing amount owed.
Tip 2. Ask for help. Getting into debt is such a tricky situation for everybody! There is no shame in asking for help.
By summer 2010, Andy and Jo were struggling to manage so many different creditors at the same time. A point at which they could become debt free seemed like impossible, this is when they reached out for help. Their local Citizen's Advice Bureau (CAB) recommended them to PayPlan as we have a specialist team which deals with business debt. Andy said: "And then everything transformed!"  Andy and his partner were recommended a joint Debt Management Plan (DMP) due to their circumstances, and they decided to proceed.
When you are with PayPlan, we deal directly with your creditors so you don't have to. We find that this helps a lot of our clients keep on top of everything, especially when they have multiple creditors. Andy said: "That just takes away so much stress, so much difficulty, so many sleepless nights are all dealt with, because somebody is essentially fighting on your behalf".
Tip 3. Budget for your living expenses. You can still have money for your living expenses when you are in debt.
When Andy and Jo came to PayPlan for help with their debts they had close to nothing to live on. They had put all their money into an unaffordable payment plan. The PayPlan advisers made sure they budgeted for living expenses so that they could live again. Andy said: "There was a sensible amount of money set aside for certain costs that I didn't think about before."
The annual review also helps with this. The review changed the payments every year as the family grew and gave allowances for more food money and other living expenses. Even though Andy and Jo initially had reservations about whether they could afford the payments, they successfully made it every month for 8 years!
Tip 4. If you do get a lump sum, bonus or inheritance, do put it towards the debt.
Andy and Jo had a little bit of money as a lump sum towards the end of their plan and had the opportunity to pay quite a bit of the remaining debt off. This was fantastic progress from when they first started their journey towards becoming debt free. When they did end their plan and were debt free, PayPlan phoned Andy to let him know the good news. Andy said: "I actually cried when the PayPlan adviser told me that I was debt free, there was just such a big weight which disappeared… There was a real feeling of liberation."

Tip 5. When you do become debt free give yourself a pat on the back. This is an enormous achievement.
Andy said: "It's the small things that count; it's so nice to know that when we move house in the next few weeks, we don't have to send 15 letters out to creditors to let them know our new address."
This wasn't an easy journey for Andy and Jo; money was pretty tight throughout the plan. However it was well worth it in the end. It was their will and determination that got rid of the debt in the end.
He said: "It's an enormous accomplishment; you do feel really good about yourself."
If you, or someone you know is worrying about money or want to become debt free, then get in touch with one of PayPlan's trained debt advisers. Fill in our online form, message us on Facebook or Twitter and we can help.
This article was checked and deemed to be correct as at the above publication date, but please be aware that some things may have changed between then and now. So please don't rely on any of this information as a statement of fact, especially if the article was published some time ago.