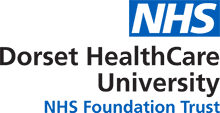 Welcome to PayPlan – we're with you every step of the way
Here at PayPlan we really do understand how debt can make you feel and how it can affect you and your family. But what makes PayPlan different is that we try to help you in a way that allows you to live a normal and happy life while you are repaying your debt.
For more than 20 years we've helped thousands of people with their debts while they get on with living their life. We can provide you with helpful and practical advice and guidance on a number of debt solutions.
How we can help

If you have debts, and are worried about keeping up with your payments, we can help you to get them under control

We can advise you on the range of options available to you

We can help with advice on bailiffs, legal action, benefits and more

Our expert advice is completely FREE and confidential
GET FREE DEBT HELP
Fill in our simple, 3-step form to get immediate debt help and advice.
If you select online:
You'll get instant access to our online, debt solution tool, PlanFinder. This will ask for details of your current circumstances which will give our specialists the information they need to work out what help is available to you. Once you've completed it, you'll have the option to chat to an adviser by email or Live Chat.
If you select phone:
One of our specialists will give you a call at your preferred time to go through details of your monthly budget. They'll then let you know what help is available to you, based on your individual circumstances.