What is Phone Spoofing and How Can You Spot the Warning Signs?
What is phone spoofing?
Phone spoofing, also known as Caller ID spoofing, is a modern and (sadly) common occurrence. This is where a fraudulent caller will assume the role of another person or company, then call a related person to try and get details from them.
This is illegal and you should be aware of it as criminals and hackers are getting more advanced with their fraudulent methods.
Why would somebody hack your phone?
The reason somebody would hack a phone is to gain information and personal details from the person they are calling.
They can use this information to take money and threaten the individual, or to share details with unwelcome third-parties.
It's a scary thought, but learning about the tactics used by fraudsters and looking out for them is the best way to avoiding being scammed.
How does it work?
You will receive a call and it will show up on your screen as somebody you know – be that your bank, a card lender or an adviser.
You may have these numbers saved in your phone under particular names and the scammer will be able to see this and assume the role of one of your contacts to make you think you are talking to them.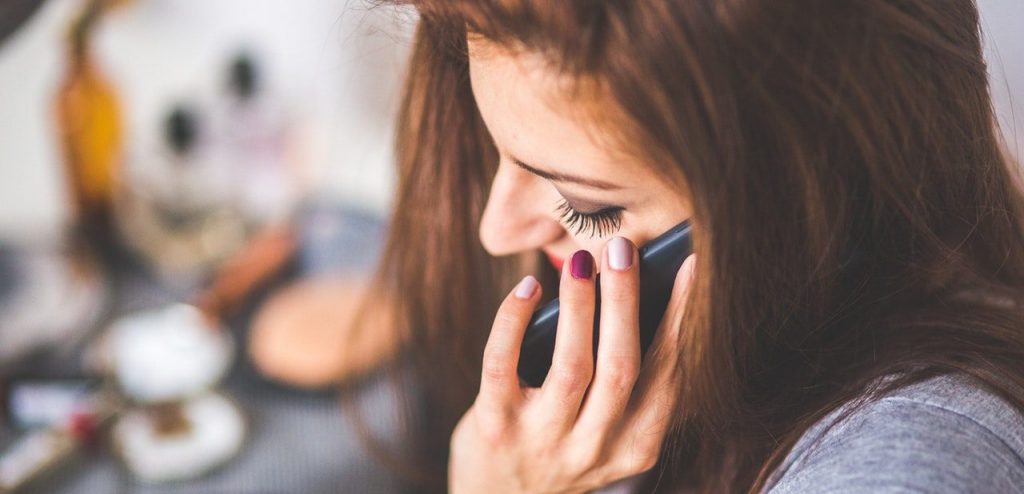 How can you spot the signs of phone spoofing?
If somebody has called you up and asked for your personal details, this is a strong indicator that you may be at risk of fraud. If you weren't expecting the call, this should be a further sign that a scammer could be calling you.
If a caller seems suspicious, probe them with questions. If they struggle to answer, they're most likely not who they say they are.
A bank will never ask for your card details, account numbers or passwords over the phone. This information should always remain private, so never disclose it lightly.
If you are unsure, take a step back to think it over and don't give anything away. Trust your instincts.
Who are the victims?
Anyone can fall victim to Phone spoofing. You may find yourself the victim if your personal details are taken and shared with people who may try to scam you out of your money or assets.
If you cannot pay your bills, other people could be affected. Those close to you who rely on your financial contributions (dependents) or companies who expect regular payments from you may suffer as a result.
The company who has been misrepresented by the scammer will also be affected, as their reputation will most likely be damaged by this.
Your priority should be yourself but it would be wise to get in touch with the company who has been ripped off. They will want to help you in keeping the hackers away.
What can you do if you are phone spoofed?
If you feel you have been the victim of a phone spoof, you can get in touch with people who may be able to help.
Action Fraud can be reached on 0300 123 3333 or at actionfraud.police.uk
Citizens Advice Consumer Service can be reached on 03454 040506 and they will be able to pass on your details to Trading Standards.
You may also want to let people in your area and those close to you know about any scam calls to let them know what they can expect. It will also be worth letting the company who has been mimicked know that they too are the victims of scamming.
Has PayPlan been affected by scammers?
Unfortunately, yes. Hackers can access many if not all of your phone contacts if you are not careful, and we have found that some of our clients have been called by people pretending to be us.
Rachel Duffey, PayPlan Chief Executive, said: "We receive phone calls on a daily basis from clients who believe they are dealing with us but are actually contracted to another company passing themselves off as PayPlan. It is hugely distressing for these individuals when they realise what has happened."
Our advice is to be vigilant and not give your details away if you feel it is unsafe to do so. Furthermore, always seek help if you feel you are being targeted.
For free debt advice, call our helpline team today on 0800 316 1833 or get debt help online. Our opening hours are 8am to 8pm Monday to Friday, and 9am to 3pm on Saturdays.
This article was checked and deemed to be correct as at the above publication date, but please be aware that some things may have changed between then and now. So please don't rely on any of this information as a statement of fact, especially if the article was published some time ago.