I can't afford...

Broadband and TV
We know it's important to stay connected – but haggle!
We understand that, in today's age, TV and broadband are essential monthly costs for most households. Plus, more and more of us are streaming TV through digital subscription packages.

But the costs can creep up and be an expensive addition to your monthly budget.

We know it's more important than ever to be connected, however there are often cheaper deals out there for you to save money. So make sure you're not paying over the odds!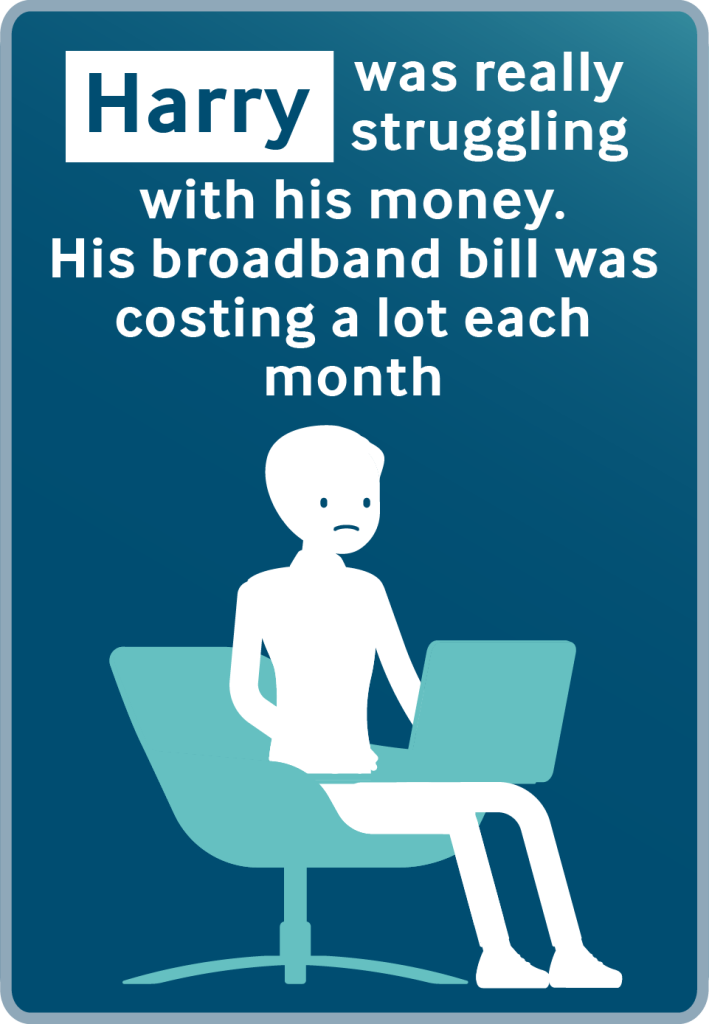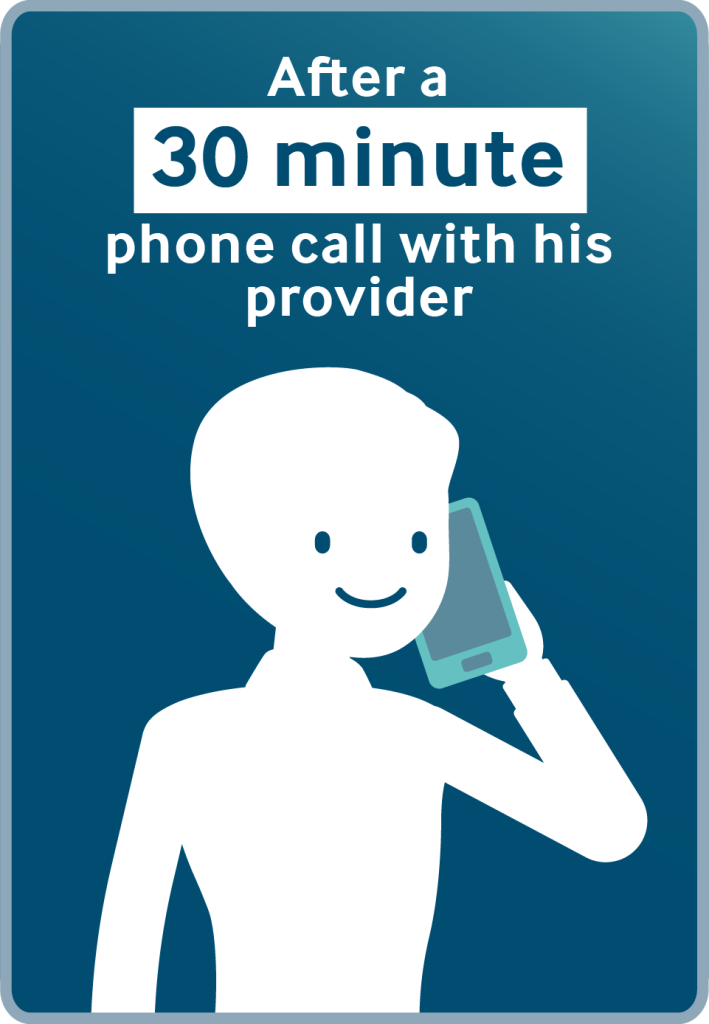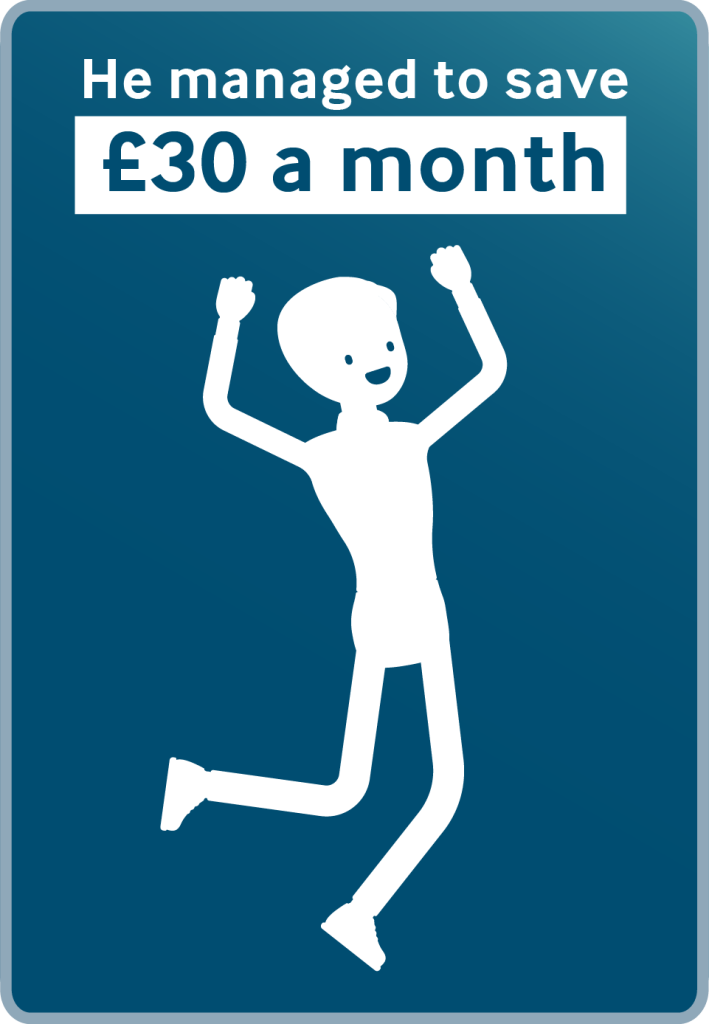 What to say to your current provider
Speaking to your provider can be easy and hassle-free and it's never been simpler to switch or change. Don't be worried about having this conversation – remember, if you'd rather not speak over the phone, most providers offer their services over Live Chat and some even use Facebook Messenger/WhatsApp too!
Start by heading over to your provider's website to get the contact information you need.
Then, there are a few steps to follow:
Spend a short amount of time researching what packages other providers offer so you can do a cost comparison using GoCompare – if you find something cheaper, ask your provider to match what you've seen
Make your provider aware that you're keen to stay as a customer – they'll want to keep you on board so can look into applying discounts and other help to reduce your payments
Check with your provider for broadband 'social tariffs' – if you're on benefits, there are a number of deals to check out:

Explain your situation to them – telling them that you want to make some savings due to a change in your circumstances, whatever this may be
Broadband Social Tariff
The Department for Work and Pensions (DWP) has set up a new service which allows internet service providers to verify – with your permission – whether you're in receipt of a relevant benefit and eligible for extra financial support. Virgin Media O2 have announced they will use the system to verify eligible customers signing up to their Essential Broadband tariff and they will waive early termination fees for those moving from existing tariffs.
All broadband providers are being asked to offer and promote social tariffs (discounted broadband and mobile deals for people on Universal Credit and other benefits). Customers on social tariffs could save over £100 a year.
The new system will simplify the process of getting a social tariff, by removing the need for you to prove your entitlement every month.
TV Licensing 
The law says you need to be covered by a TV Licence to watch or record programmes as they're being shown on TV, on any channel, watch or stream programmes live on an online TV service (such as ITV X, All 4, YouTube, Amazon Prime Video, Now TV, Sky Go etc), download or watch any BBC programmes on iPlayer. This applies to any device you use, including a TV, desktop computer, laptop, mobile phone, tablet, games console, digital box or DVD/VHS recorder.
TV Licence costs:
Colour TV Licence - £159 per year
Black and White TV Licence - £53.50 per year
The Government is responsible for setting the level of the licence fee and announced in January 2022 that the fee would remain £159 until April 2024 and will rise in line with inflation for the following four years.
Ways to pay:
There are many ways to pay for a TV Licence including:
Direct Debit - most popular method, which can be annually, quarterly or monthly
In monthly, fortnightly and weekly instalments via Payment Card PayPoint/Cash payment
The TVL Pay App using a credit or debit card. Search for 'TVL Pay' in the app store on your mobile and download for free
Online via www.tvlicensing.co.uk using a credit or debit card
Telephone using a credit or debit card on 0300 555 0286
Cheque which can be posted
Simple Payment Plan
This is aimed at people who find it difficult to pay - it can work out at around £3 a week if customers stay on the plan. The benefits of the plan are you can spread the cost of the licence over 12 months (fortnightly or monthly), there's no need to pay for licence in the first six months, you have the ability to spread arrears over monthly payments, and the ability to carry over (a limited amount of) arrears to next licence.

If you miss a payment, it can be spread across the remainder of the plan, instead of having to pay double next time, but the full amount agreed must be paid for payment to count. If you miss three months or six fortnightly consecutive payments, you'll be terminated from the scheme. You may be invited to re-join, but your licence could be shortdated (which means the new licence expires 12 months from expiry date of previous licence, not from the sign-up date).

The scheme's available to people referred through PayPlan or through a not-for-profit organisation such as a charity or a local authority money advice department, people who have previously held a licence which was recently cancelled within the last six months because of missed payment and people who have been interviewed under caution for TV licence fee evasion and so may face prosecution (they'll need to keep up with their payments for a specified time to avoid prosecution).
You can find out more about TV Licensing here.
Look out for offers
Sometimes providers offer extra perks for a limited time only i.e. cashback, vouchers, Netflix subscriptions, technology and gadgets. Some provides offer other bonus goodies all year round.
If you decide to switch provider
If you're no longer within the contract's minimum terms, you're free to switch without being charged a cancellation fee. Many people find that switching to a different provider doesn't just mean a cheaper package, but better connection speeds too! In most cases, switches can be implemented in as little as two weeks. Make sure you ask for a trial period when switching so you're not locked in for months or even years.
Sometimes you may be entitled to exit your contract early
If your provider introduced a random price hike within the last 30 days, if you're not receiving fast enough speeds, or if you believe your provider is otherwise in breach of contract, you may be entitled to cancel your contract without penalty.
If you're a jobseeker
If you're a jobseeker, speak to your local Jobcentre about their six-month free broadband offer
Watch out for phantom subscriptions
Have you heard of phantom subscriptions? Be mindful of your TV subscriptions – are there any you no longer need but you're still paying for? Could you watch the same shows on another service you might already have?
Switching to an online TV subscription
Switching to an online subscription may give you more flexibility when it comes to cancelling and there are lots of introductory offers out there
Cut out monthly TV fees altogether
Check out Freeview or Freesat – and stop paying a monthly fee altogether for your TV package
If you work in healthcare, the Armed Forces, or the emergency services
Blue Light Card
A Blue Light Card costs £4.99 for two years and you'll need your work ID or a recent payslip to prove you're eligible. It offers discounts at over 15,000 high street and online stores and covers lots of areas including insurance, phones, cars, and days out. Apply for your Blue Light Card here.
Defence Privilege Card
The Defence Discount Service provides discounts both online and on the high street for members of the Armed Forces, Veterans and Armed Forces Community. It's the home of the Defence Privilege Card, which is a vetted discount card that can be used in stores, restaurants, and venues to obtain discounts. Find out more about the Defence Discount Service and the Defence Privilege Card here
Speak to PayPlan and get free debt advice
Remember, if you're struggling with debt, PayPlan's here to help you get on top of your finances. Speak to PayPlan today to get started.
Benefits calculator
Check your benefits entitlement using our calculator Benefits calculator (entitledto.co.uk)
Benefits calculator
Check your benefits entitlement using our calculator here
Tax relief for working at home
You could claim rax relief for business phone calls and internet access where these have been used to carry out your role. Find out more here
Free and reduced fee TV licences
See if you're eligible for a discount on your TV Licence by having a look at the types of concessionary licenses available here:
Vodafone Together scheme
The Trussell Trust – the UK's biggest foodbank network – has teamed up with Vodafone to provide phones and SIMs to people in need. Find your nearest Trussell Trust foodbank here.
Head to BudgetSmart for all the support you need to maximise your income in other areas of your budget:
Please note BudgetSmart has been created to provide you with information but it's important to always do your own research too. Whilst BudgetSmart contains links to third party websites we think you might find useful, PayPlan is not responsible for any external content or any actions you take when accessing these links/websites.