Debt management is any plan put in place to help somebody in debt repay the money they owe to their creditors.
Consequences of missing certain payments can be more severe than others. In some cases, you could be made bankrupt or even lose your home. This is why when debts pile up, it is important to categorise them into priority and non-priority.

Priority & Non-Priority Debts
Priority debts are those that result in immediate repercussions. The best example of this is your rent or mortgage, when failure to make payments can result in losing your home.

Non-priority debts aren't secured by assets, such as loans, overdrafts or credit cards. Although still serious, they are named as such because missing a payment will not usually result in consequences as serious as those for priority debts. However, should you miss multiple payments, your creditors can take enforcement action against you in the form of a CCJ (County Court Judgement). This can then result in enforcement agents being sent by the court to your home to seize your belongings. Depending on the size of your debt, they could even apply for a charging order, and subsequently seize your home.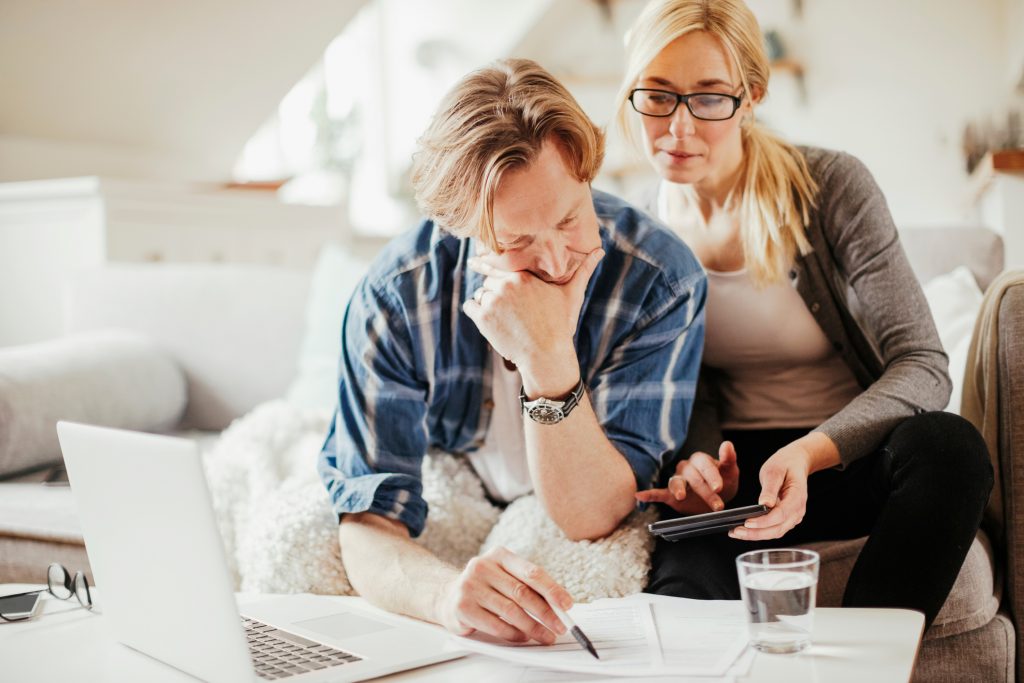 As one of the UK's leading debt management companies, we understand that the help we offer needs to come in different forms. We also understand that having debts with several different parties can be daunting. Which is why we put ourselves between you and your creditors, giving you some vital breathing space.
Secured & Unsecured Debts
Credit card debt and personal loans are examples of unsecured debts. As long as there has been no legal action, lenders cannot seize your assets if you miss payments towards these debts.
Secured debts are those that are held against assets such as a house or a vehicle; these assets can be seized if you fall behind on the repayments towards them. Mortgages and Hire Purchases are prime examples of secured debt.
Types of Debt Management
In order to combat the extensive variety of debt, PayPlan offers a variety of debt solutions. Some of these include but are not limited to: an Individual Voluntary Arrangement (IVA), a Debt Management Plan (DMP), and a Debt Relief Order (DRO).
Are you having trouble keeping on top of credit card repayments? Maybe you're concerned about repaying your rent/mortgage or even student loans on time? A debt management solution could be just what you need to get you on track towards a debt-free future.
Debt Management Plan (DMP)
Due to their flexibility, Debt Management Plans are a popular solution for many. An informal arrangement managed for free by our team at PayPlan, a DMP will prioritise all of your unsecured non-priority debts. This will allow you to make one monthly payment towards paying off all your debt, set at a level you can afford.
One of the main benefits of a DMP with PayPlan is that we will request that your creditors freeze interest and extra charges. This is subject to the creditors' discretion, however. We also take into consideration your living costs and whatever urgent payments you may need to make, such as your rent or mortgage arrears.
We will review your situation annually, making alterations and updating your plan depending on how your situation has evolved over the course of the year.
Visit our Debt Management Plan page for more information.
Individual Voluntary Arrangement (IVA)
A more formal alternative to a DMP, an IVA is an arrangement between you and your creditors and is supervised by a licensed Insolvency Practitioner. Like a DMP, you will make one affordable payment per month and your IVA will be reviewed annually. This plan will usually last between 5 and 6 years.
For many people in debt, one of their main concerns is dealing with the creditors themselves. An IVA removes this worry. PayPlan mediates with the creditors on your behalf, meaning they can no longer chase you for payments, or take any additional action on your account.
If you are a sole trader, you can enter into a Self-Employed IVA. They are similar in many respects, just tailored specifically to those running their own business.
Visit our Individual Voluntary Arrangement page for more information.
Debt Relief Order (DRO)
A DRO is an insolvency procedure generally made when you have little spare income and don't own your home. Benefits of a DRO include being able to withold assets up to the value of £2,000 and being immune from creditor contact.
Although there is an application fee, where possible we can spread the fee over a period of 6 months. A typical DRO period usually lasts around a year. At the end of which, your debts will be written off.
Visit our Debt Relief Order Page for more information.
Debt Settlement
If you have access to a lump sum, this solution may be suitable for you. You can negotiate with your creditors an offer to repay part or all of your debt. In some cases you can offer a lump sum on the condition that they agree to write off any remaining debt you have with them. Bare in mind though that creditors aren't obliged to accept such an offer.
Visit out Debt settlement page for more information.
Repayment Arrangement
If you'd rather negotiate directly with your creditors, you may suited to a Repayment Arrangement. 
Visit our Repayment Arrangements page for more information.
Administration Order
An Administration Order is an agreement whereby the courts offer to cover all of your outstanding debt. It involves one monthly payment to the court. This will then be divided between your creditors.
Visit our Administration Order page for more information.
Bankruptcy
Bankruptcy is a debt solution for those whose total debts are bigger than the sum of their assets. Declaring bankruptcy means you are stating that you cannot pay your credits any outstanding debts. It usually involves the sale of assets and has a lasting effect on your credit report and credit score. As such, it is sometimes considered to be a last resort, and should be considered alongside other debt solutions.
For more information visit our Bankruptcy page.
Scottish Debt Help
The laws of dealing with debt in Scotland are different to those in England, Wales and Northern Ireland. As such, PayPlan also offers a range of debt solutions specifically tailored to Scottish residents.
Trust Deeds
A Trust Deed, often called 'The Scottish IVA', allows you to write off a considerable chunk of your debt. The nickname stems from the fact that IVAs are only available in England, Wales and Northern Ireland. Like IVAs, a Trust Deed is a formal agreement between you and your creditors. It involves you making one monthly payment for a set period of time.
For more information visit our Trust Deed page.
Debt Arrangement Scheme
A Debt Arrangement Scheme (DAS) is a government run debt management tool that allows you to repay your debt through a Debt Payment Programme (DPP). In some ways, A DPP is similar to a Debt Management Plan, although in a DPP all interest, fees and charges will be frozen on the debt.
For more information see our Debt Arrangement Scheme page.
Sequestration
Sequestration is a debt solution only available to Scottish residents. It is usually an option for those who are struggling with creditor payments and have a minimum debt level of £3,000. Like a Trust Deed, it involves writing off your debt although it may include the sale of your assets.
For more information see our Sequestration page.

Visit PayPlan Scotland for more information about debt solutions for Scottish residents.
Get in touch
At its core, debt management is learning how to budget and stay on top of your finances. By doing so, you can form a strategy to help you settle them. As one of the UK's leading debt advice providers, we offer advice on a wide range of debt management solutions.
If this all seems somewhat overwhelming, don't worry. We understand how debt solutions work. By assessing your individual circumstances, our team of PayPlan advisers will guide you through the process to find which of our solutions best suits you.
In addition to the above solutions, PayPlan advisers can also discuss a wide range of alternatives such as an administration order or bankruptcy. When it comes to debt management, we believe there's no harm in being overcautious.
If you're worried about the state of your finances, or feel you need a member of our team to walk you through your situation, why not get in touch and speak to one of the UK's free leading debt advice providers on 0800 316 1833 , or send us your debt problem via our debt help form.
This article was checked and deemed to be correct as at the above publication date, but please be aware that some things may have changed between then and now. So please don't rely on any of this information as a statement of fact, especially if the article was published some time ago.