A-star apps
Written by Tracey Davies on 17 September 2014
The majority of children today haven't known a life without technology.
With social media, savvy apps and all the latest gadgets including smartphones, iPads and tablets, it's become an integral part of their young lives.
As my daughter approaches three years old, she may not have learnt how to tie her own shoelaces or tell the time yet, but she already knows how to navigate her way around an iPhone and tablet.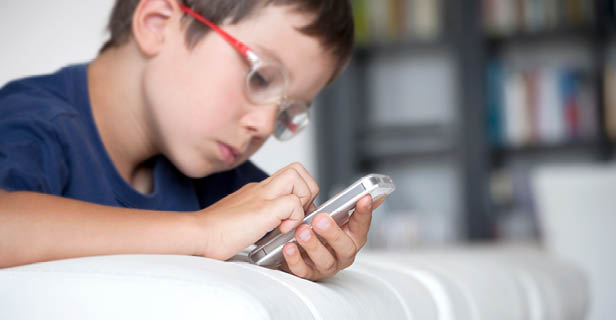 So there's no denying that gadgets are good tools to start teaching your children about money management! But as this can be a tricky subject, luckily there are a number of apps and websites which aim to teach children about the best money habits, while at the same time, keeping them entertained.
Kids Money by Apps Rocket is a free app that teaches children about saving and planning for long-term purchases. When your kid finds an expensive item that they want to buy, like a bike or computer game, they just need to input the price of the item along with expected earnings. The program will help your kids evaluate – and meet – their goals. For instance, if your child wants to buy a £200 bike with a £20 weekly pocket money allowance, the app will report that it'll take ten weeks of no spending to save enough money.
Save the game. Mass Mutual developed 'Save! The Game' to teach kids the difference between needs and wants. In this 3D virtual fantasy game, kids collect money and have to avoid losing it all to the "I wannas."
iAllowance is a brilliant tool for tracking pocket money, chores and rewards. You can have multiple banks for different children and set up specific chores and rewards that run on a regular basis. The fabulous graphics include pie charts showing long term and short term saving progress.
Pigby's Fair is NatWest Bank's entertaining smartphone and tablet app produced and designed by the makers of Wallace and Gromit. The app stars money saving heroes Pigby and Friends who embark on adventures around an animated fairground, where they're challenged to save or spend. The app, aimed at 4-6 year olds, is free to download.
And one for the older children:
The GoHenry website and app is designed to encourage money confidence in 8-18 year olds. Parents create an account for each of their children who then receive 'bank' cards in their own name. GoHenry recommends pocket money amounts according to the national average and the amount is automatically credited to your child's account every Saturday.
Do you know of any great apps that I haven't mentioned here? We'd love to share them. 
---
Filed under Money Saving Ideas
This article was checked and deemed to be correct as at the above publication date, but please be aware that some things may have changed between then and now. So please don't rely on any of this information as a statement of fact, especially if the article was published some time ago.