Payplan wins top award for new mortgage referral scheme
Written by PayPlan on 17 June 2013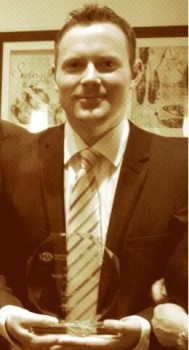 By Peter Munro  
In the second blog on Payplan's success at the recent Institute of Money Advisers conference, Peter Munro, Head of Business Development for Creditors, talks about winning the Best Partnership Award.
"Our new Mortgage Arrears Service won the Best Partnership Award at the Institute of Money Advisers conference last month. It marks a breakthrough in partnership working between the mortgage industry and free debt advice and is set to help thousands of people who are struggling with debt to keep their own homes, by helping them to better understand and manage their finances.
"Anyone referred to Payplan is offered free impartial debt advice and this new service can even be accessed before a client has any mortgage arrears to help them prioritise their payments. Either way the process can make the difference between a customer falling into arrears or even losing their home due to repossession proceedings.
"Since its inception in August 2012 we have helped over 3,000 struggling homeowners and we continue to innovate by being the first free debt advice provider to pro-actively reach out to the customers through their mortgage lenders in this way."
Commenting on the award, Sallie Johnson, Chief Executive Officer at the IMA, said: "To be named as a finalist in any of the four categories is a remarkable achievement in itself, but to be voted as overall victor is a tremendous accolade – one which Payplan should be extremely proud of.
"It was fully evident that Payplan's nomination demonstrated all the attributes we would hope to see in the Best Partnership category: innovative thinking, creativity in collaboration, the formation of partnerships through breakthrough techniques, effective use of resources and a willingness to explore non-traditional methods in solving age old problems.  The judges were most impressed with the outcomes Payplan generated for homeowners with problematic debt, which is perhaps the most robust test of the success of any new initiative. They are worthy winners."
---
Filed under Archive
This article was checked and deemed to be correct as at the above publication date, but please be aware that some things may have changed between then and now. So please don't rely on any of this information as a statement of fact, especially if the article was published some time ago.