Keep on moving – 6 tips for making a smooth move
Written by Tracey Davies on 16 April 2014
Need more room, less room, moving up or downsizing?
Whatever the reason, moving house is expensive enough without any unexpected costs arising.
But it is possible to cut costs and still keep the moving process as stress free as possible with these 6 tips for making a smooth move.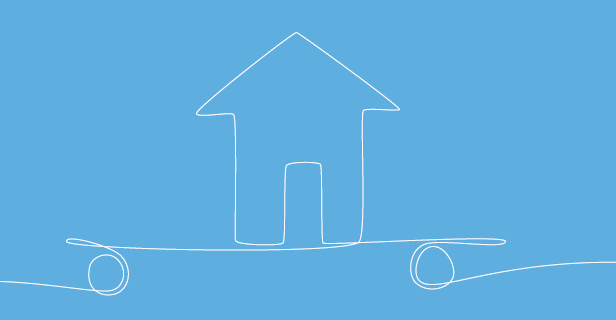 • Look around. Many independent financial advisors are waving stamp duty to tempt buyers into using them, so make sure you shop around. The deals are there to be had.
• Before you embark on the mammoth task of packing your worldly possessions, have a clear out and make some money in the process. If like me, you have cupboards bursting at the seams with items that haven't even seen the light of day – maybe it's the dress you couldn't do without from the Next Sale two years ago, the latest must-have gadget that you've never used or the ornament collecting dust on the highest shelf – it's time to clean out your clutter.
• Upload any unwanted items to eBay, especially at the weekend when it's free. Alternatively, get up bright and early and get yourself down to your local car boot sale. Apart from the entrance fee, the rest of the money you make is yours to do with as you wish.
• Once you've cleared everything out, it's time to pack. Check out your local supermarket for any boxes going spare. Be careful not to under or overfill – getting the right balance is the key.
• Right, you're all packed and it's time to move. Avoid extortionate costs that come with hiring a professional removal firm and rope in your family and friends to help. Nearly everyone has a vehicle of some sort that can help transport your possessions. If no-one's got a van, scour your local newspaper for any 'Man and Van' adverts, which are normally considerably cheaper than a removal firm.
• You've got your keys but nowhere to sit! If you've rented somewhere unfurnished, you'll need to purchase the necessities like a sofa and a bed. Before forking out for something brand new, check out sites like Gumtree, Freecycle and items for sale groups on Facebook.
And once all that is done, the hard work is done so kick back on your new sofa and relax! And let us know your tips for a stress-free move on budget!
---
Filed under Money Saving Ideas
This article was checked and deemed to be correct as at the above publication date, but please be aware that some things may have changed between then and now. So please don't rely on any of this information as a statement of fact, especially if the article was published some time ago.