How Will Brexit Affect Your Finances?
Table of Contents
Britain's departure from the EU is causing no end of uncertainty. We've taken to answer some FAQs to help you understand what's going on in the world of Brexit, and how it will affect your personal finances in three key areas: food, energy and travel.
"How will Brexit affect me?"
Food
Our reliance on EU-imported food and the weakening pound means the cost of your weekly food shop could well be affected by Brexit.
Some foods, such as tomatoes, spinach and chillies, are almost all sourced from the EU. If we leave without a deal, these goods will be inevitability hit by both an increase in price, a likely result of a blow to their distribution channel. If we leave with a deal, pre-existing trade agreements may remain.
Quartz predicts the price increase of our weekly food shop could increase by £13 per week, and have looked at some estimated price changes we could expect from a 'hard' Brexit. Eggs, milk and cheese, for example, could see a huge increase of around 23%.[i]
Luckily, leaving the EU without a deal is looking less likely by the day, but we can still expect price increases on certain types of produce. If you're concerned about rising supermarket prices, follow our simple tips to get to grips with your food shop.
Energy
Energy prices are one of the British people's main Brexit-related concerns, with more than half of people thinking their energy bills will be affected.[ii]
If we leave without a deal, we leave the EU Internal Energy Market, otherwise known as the organisation that governs cross-border energy trade. It supplies most of the electricity in the UK. Leaving such a market would likely have a detrimental effect on energy prices, as new trade agreements would have to be made, delaying supply. A report by consultancy Vivid Economics predicts a substantial price increase of £200m by the mid-2020s.[iii]
Worried about the increasing costs of your energy bills? By switching your supplier ahead of the price increases, you could save hundreds. Alternatively, check out our top 5 tips for saving energy at home.
Travel
Travel post-Brexit could be affected in a number of ways, from the level of consumer protections to a change in the costs of your holiday.
Insurance will also be affected. Currently the EHIC (European Health Insurance Card) allows UK citizens free or low-cost healthcare when visiting countries inside the EU. There's no guarantee the EHIC will remain after Brexit. Its removal would lead to an increase in the cost of travel insurance, as the market sees an increase in demand.
Once we leave the EU, Britain will have to renegotiate regulations on air traffic control. As a result, budget airlines will likely up their prices, in order to compensate for travel route restrictions. Now more than ever, it's important to shop around for a deal.
The good news is that a great holiday doesn't have to be expensive. We've put together a few top tips to help you get a great holiday without giving your wallet a kicking.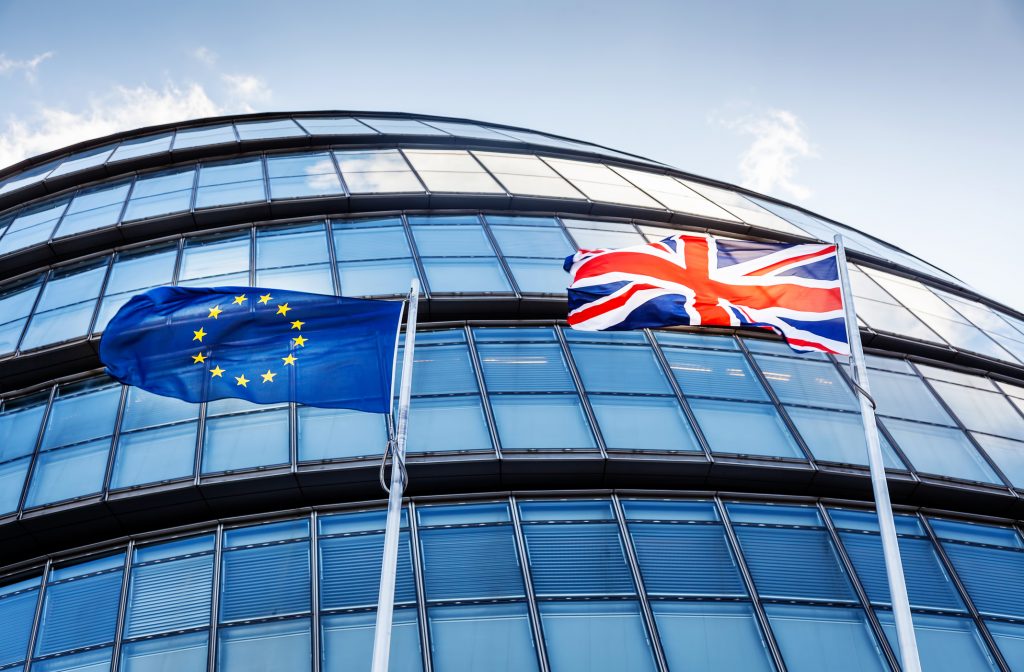 "What will happen to the pound after Brexit?"
Perhaps the question people want to know most about Brexit is how much their money will be worth. The trouble is, exchange rates depend on a wide range of factors, and until the nature of Brexit is decided, no one knows for sure.
What we do know is that after the Brexit referendum, Sterling saw a sharp decline in value. In September this year, it fell to its weakest in three years, after Boris Johnson lost a Brexit vote.
Its decline could be attributed to the fact that international businesses and investors simply felt that leaving the EU would be detrimental our economy, pulling money out of UK businesses as a result. This then led to a fall in demand for the pound, consequently reducing its value.
As the likelihood of a no deal Brexit has declined, the pound's value has risen. It recently hit a six-month high against the euro.[iv] Although this bodes well, there's no guarantee which way the pound will go, especially with such a momentous general election on the horizon.
"Will interest rates rise after Brexit?"
Similarly to exchange rates, post-Brexit interest rates are hard to pin down. Although no one knows for sure, looking at how the base rate has been affected by the UK's decision to leave the EU may be a good place to start:
After we voted to leave the EU in 2016, the pound fell to its lowest point in 31 years. As a result, the Bank of England cut the base rate from 0.5% to 0.25% – its lowest rate in a decade.
Fast forward a year, and the base rate is restored to 0.5%, in a bid to combat rising inflation, perhaps a result of the pound's fall in value.
`
Then in August 2018, the Bank of England raised the base rate to 0.75%, a decision most likely based on the economy's steady growth. This rate has held so far, although the MPC (Monetary Policy Committee) have been closely voting so reduce it, so we may well see a change in base rate soon.
As for the interest rate, the truth is that no one really knows which way it will go. Mark Carney, governor of the Bank of England has said that there will be no immediate alteration to the base rate post-Brexit. Although, he has been quoted as saying that a no-deal Brexit could lead to a cut in the interest rate.[v]
An after-thought
As Martin Lewis states "What really impacts people's finances is whether or not we leave with a deal".[vi] No one knows for sure what the outcomes of Brexit will be, as no one even knows what type of Brexit we'll be delivered (if one at all!). Just to be safe, keep spending within your means and stick to that budget. If you find yourself struggling financial, remember we're always here. Feel free to get in touch for some free, confidential advice.
Notes
[i]https://www.which.co.uk/news/2019/03/will-brexit-affect-my-energy-bills/
[ii] https://qz.com/1686749/how-will-a-no-deal-brexit-impact-food-prices/
[iii] https://www.theguardian.com/business/2019/jun/26/bank-of-england-could-cut-interest-rates-in-event-of-no-deal-brexit
[iv] https://www.vivideconomics.com/casestudy/the-impact-of-brexit-on-the-uk-energy-sector/
[v] https://www.theguardian.com/business/live/2019/nov/28/uk-house-prices-general-election-ftse-brexit-sterling-trade-war-business-live
[vi]https://www.moneysavingexpert.com/family/brexit-what-it-means-for-you/
This article was checked and deemed to be correct as at the above publication date, but please be aware that some things may have changed between then and now. So please don't rely on any of this information as a statement of fact, especially if the article was published some time ago.