Food for thought
Written by Tracey Davies on 18 July 2014
As another weekend looms, many of us will be thinking about our next trip to the supermarket.
But if like me, you resent having to give up part of your weekend to go shopping, put away your list and have another look in your cupboard.
We're all guilty of stock-piling tins and packets and although I try and stick to a shopping list, I always arrive home with something I've already got.
So with my husband working away, I decided to have a go at a 'use up' week, where I planned to you use up all those things knocking around in my cupboards.
On Sunday, I used the time that I would have spent shopping to go through the freezer and make a list of what we already had. I also created a meal plan for the week ahead starting with a traditional roast dinner.
Normally it would have involved a special trip to the shops on top of our weekly one, but I quickly realised that we already had everything we needed, with Yorkshire puddings and roast potatoes already lurking in freezer drawers. It went down a storm and was a good start to the 'use up' week.
Admittedly, the rest of the week's meals did involve some unusual concoctions including pasta and baked beans, but it felt great to finally use everything up before parting with my pennies again.
But if you need any more encouragement to attempt a 'use up' week, these are some of the lessons I learnt along the way.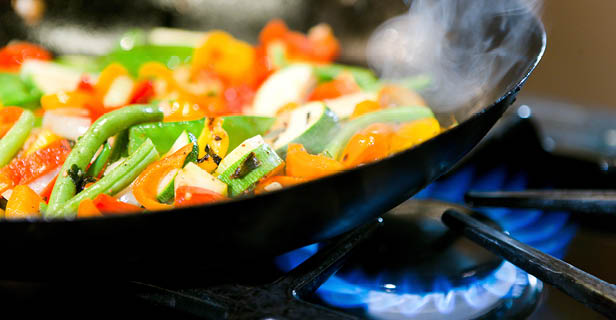 Waste less: When I made a concerted effort to use everything up, I ended up throwing away less – my bins have never looked so empty.
I learnt to make do: If I didn't have an ingredient to go with a meal that I was making, I either found something else that could work or simply went without.
I learnt what not to buy:  There's a reason I ended up with three unused packets of instant whip. No one in the household likes it so I'll avoid buying it in future and save some money.
I got creative: Combining unusual ingredients together forced me to be creative.
I saved money: I got my weekend back and saved money by not going to the shops.
---
Filed under Money Saving Ideas
This article was checked and deemed to be correct as at the above publication date, but please be aware that some things may have changed between then and now. So please don't rely on any of this information as a statement of fact, especially if the article was published some time ago.