The Changes to Benefits in 2014
Written by Payplan Ryan on 7 May 2014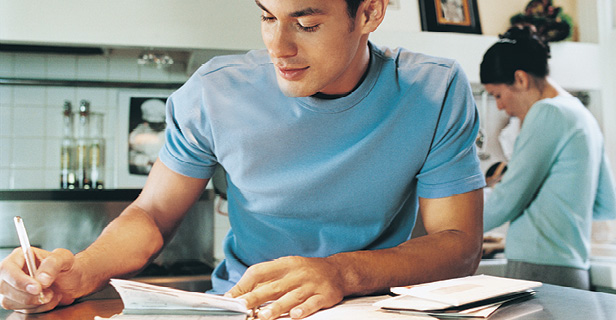 You've seen Benefit Street and heard all the negative press, now it's time for the reality. Don't let HMRC bamboozle you! We've gone through the most significant changes and laid them out in a simple to understand summary:
Universal Credit
Universal Credit is the new benefit introduced in 2013, bringing together 6 existing benefits (income-based Jobseeker's Allowance; income-related Employment and Support Allowance; Income Support; Child Tax Credits; Working Tax Credits; and Housing Benefit) and will be gradually phased in, being fully adopted in 2016.
What does this mean?  The main benefits (listed above) are being tied together and will now be paid in one monthly payment.
Disability Living Allowance (DLA) is changing to Personal Independence Payment (PIP).

PIP replaced DLA for new claims last year and it's expected to take another 3 years to move everyone to the new system.
What does this mean?  Aside from the name change, the PIP rate you receive depends on how your condition affects you, not the condition itself.
The Government website has a PIP checker for you to see how it affects you:  https://www.gov.uk/pip-checker

Child Benefit increase
Child Benefit will be increasing by 1% in April 2014.
In numbers this means: £20.50 per week for your first child then an additional £13.55 per week for each extra child.
E.g. If you have 2 children it will equate to £34.05 per week or £147.55 per month

Income Tax allowance 2014-15
Some good news! The personal income tax allowance for 2014-15 has been increased to £10,000. You won't be taxed on the first 10k that you earn which should mean a little extra in your pocket come April time.
The change to Employment Support Allowance (ESA)
Incapacity Benefit is changing to Employment Support Allowance.
By March anyone previously receiving Incapacity Benefit (unable to work due to ill health) will have to be assessed and switched to ESA.

What does this mean?  You will need to attend a Work Capability Assessment whilst the government assess your ESA claim. This will test how your illness or disability affects your ability to work and make payment/s.
We'll keep you posted with any other changes and what they might mean to you. Also check the HMRC website for any further information or queries that you might have http://www.hmrc.gov.uk/ 
---
Filed under Money Saving Ideas
This article was checked and deemed to be correct as at the above publication date, but please be aware that some things may have changed between then and now. So please don't rely on any of this information as a statement of fact, especially if the article was published some time ago.