How to recycle an old pair of jeans
Table of Contents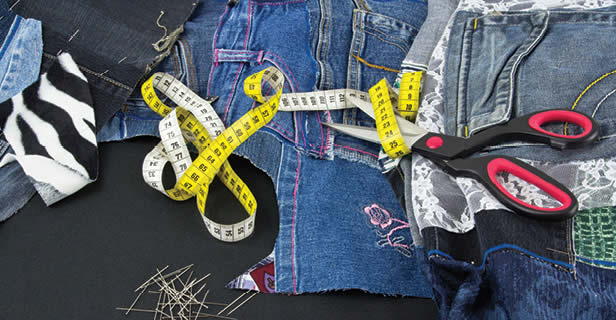 Recycling or up-cycling an old pair of jeans is easy to do and saves the earth at the same time! Denim has to be the most popular fabric in the world, as everyone owns at least one pair of jeans. And why wouldn't you? They're durable, versatile and can be very stylish. Sometimes, no matter how much you love your favourite pair, they get too old and shabby to wear or they don't fit anymore. But in most cases the material is still reusable and can be used for a variety of different projects.
If you want to recycle an old pair of jeans, want a cheap project to enjoy with the kids or just want eco-friendly alternatives check out our top 10 things you can make with old pairs of jeans. Some will require more skill than others, but we're sure there will be something for everyone. Don't forget to share your creations with us on social media!
The top 10 ways to recycle an old pair of jeans
Keep on recycling, reusing and up-cycling!
We hope you enjoy these eco-friendly crafts inspired by recycling an old pair of jeans.

Let us know, in the comments below, about your ideas for up-cycling. We'd love to get inspired by your thoughts!
This article was checked and deemed to be correct as at the above publication date, but please be aware that some things may have changed between then and now. So please don't rely on any of this information as a statement of fact, especially if the article was published some time ago.