Bad Credit Rating: What Can It Affect?
Written by Matthew Brown on 18 September 2015
Do you have a history of late or missed payments, County Court Judgements, going overdrawn without permission, or struggling to manage your debt? If so, the chances are you have a pretty poor credit rating. But what does that mean?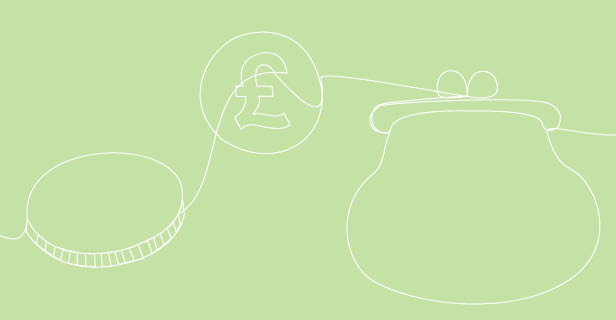 The main impact of a bad credit rating is that you'll struggle to get new credit like loans, credit cards and store cards. But that's not the only way a bad credit rating can affect your life. Here are some other ways it can impact you and your future options:
You'll pay more for credit
The worse your credit score, the bigger a risk lenders will think you are. That means that if they do accept your application then you're unlikely to qualify for the top deals listed in the best buy tables. Instead, you'll pay a higher annual percentage rate (APR) to reflect your riskiness.
It can affect your partner
That's right; a damaged credit score can have a negative impact on anyone you are connected to financially. That doesn't mean getting married or even living at the same address will connect you, but if you share a financial product like a loan or a joint account then you become linked. Once that happens then if your partner applies for credit in the future then potential lenders will be able to see your poor credit history when viewing your partner's score.
That's not to say that your partner would be tarred with the same brush – if they have a good credit score themselves then it is unlikely to affect them. But if their own credit score isn't perfect then being financially linked to you could tip the balance and stop them getting a loan themselves. Rest assured that does not mean they would be held responsible for any debts you run up.
You might struggle to rent your ideal property
It's no surprise that mortgage lenders check your credit rating, but these days even letting agents can do so on behalf of their landlords. That can mean you won't get the pick of the best properties for rent and may have to settle for a more rundown or less convenient home.
You might need a Pay As You Go phone
The best prices for calls are almost always with phone contracts, but a bad credit rating can mean you're turned down for the best contracts. That can be really frustrating, especially since it could result in you paying more for the same service.
Keep calm and carry on (just, don't carry on the way you are)
The good news is that there's no need to panic. A poor credit rating is not for life and neither is a debt burden. Taking careful action now to tackle your debts will see your credit score soar and make your life more comfortable in the long run.
There are many ways of improving your score, including paying bills on time, adding your name to the electoral register and staying at one address for longer than a year.
But none of that will make much difference if you don't sort out your debts. You can do that on your own – there's a lot of online advice and template letters available – or you can get in touch with us at PayPlan. We provide free debt advice with no hidden fees and absolutely no judgement.
---
Filed under Money Management
This article was checked and deemed to be correct as at the above publication date, but please be aware that some things may have changed between then and now. So please don't rely on any of this information as a statement of fact, especially if the article was published some time ago.